Looking ahead to InnoTrans 2022: Caroline Wilkie, ARA
Ahead of InnoTrans 2022, Global Railway Review asked Caroline Wilkie, CEO of the Australasian Railway Association (ARA), what she is expecting from this year's event.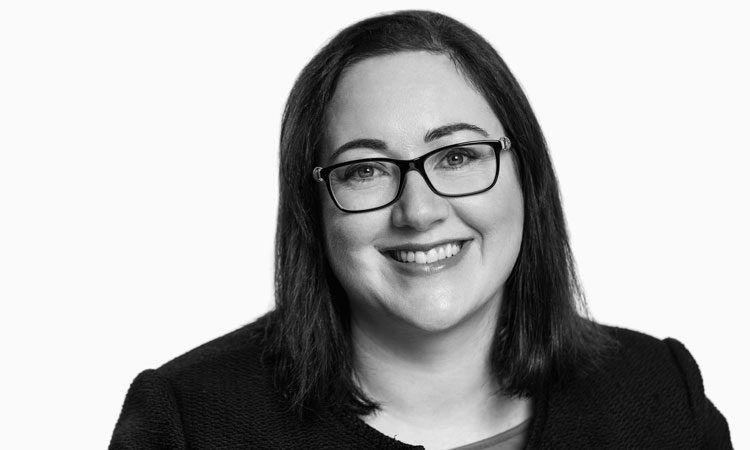 What are you most interested in seeing at InnoTrans 2022?
The world has changed substantially in the four years since InnoTrans was last held and it will be wonderful to connect with the global industry on some of the key issues we all face. I expect to see exciting new technologies to support our net-zero future, new insights on welcoming people back to rail after the pandemic, and new products and solutions to drive efficiency, productivity, and outstanding customer service in the rail industry.
What is your main reason for attending the event this year?
There is $155 billion in rail investment planned in Australia over the next 15 years. InnoTrans provides the opportunity to share the latest updates on this significant programme of work, the impressive capability of the local industry delivering these projects and the innovative approaches driving their success. With the vast range of projects underway in Australia, we will also be highlighting the wide range of rich and rewarding career opportunities available in the Australian rail industry.
The ARA is also pleased to be leading an Australian rail industry delegation to InnoTrans 2022. The organisations taking part are at the forefront of Australia's rail industry and I am looking forward to showcasing their outstanding capability to the rest of the world.
What do you think are the main challenges the railway sector will face over the coming years?
The world has changed substantially in the four years since InnoTrans was last held and it will be wonderful to connect with the global industry on some of the key issues we all face.
We are already experiencing a skills gap in Australia, with shortages expected to peak in 2023. Australia has a strong demand for skilled workers, both locally and from overseas, to help meet significant project delivery across the country.
Rail also has a significant role to play in meeting our net-zero targets. Rail has always been a sustainable mode of transport, and we are well positioned to lead efforts to reduce emissions in the transport sector. We cannot rest on our laurels. Meaningful change and continuing to lead the way will require collaboration, innovation, and a commitment to accelerating decarbonisation. It has been great to see the industry's leadership and support for this to date.
To what extent do you think InnoTrans helps and supports the rail sector in its transformation?
We have really missed events like InnoTrans during the pandemic because they spark so many conversations that can inspire, connect, and advance the rail industry. InnoTrans provides the chance to see new technologies, talk with leaders transforming the rail industry and find new solutions to common challenges.
This will be the first time the Australian rail industry delegation has the chance to profile some of the incredible projects, innovation and technology being delivered in Australia in recent years. We look forward to showcasing our industry with our global counterparts at InnoTrans.
What would you like to see more of at future InnoTrans events?
This is the first time I will be attending InnoTrans myself and, having heard so much about it from my colleagues in the industry, I am sure it will be a fantastic event. Having the chance to reconnect and make new connections will be a real highlight, while I am also excited to help share insights into the amazing work taking place across Australia and New Zealand.
Visit ARA at the Australian Rail Industry Pavilion at InnoTrans: Hall 10.1, Stand 200
Global Railway Review will be exhibiting at InnoTrans in Hall 6.2 at Stand 460. Please visit here to arrange a meeting with the Global Railway Review team.