The 'one-stop-shop' for rail cyber-security
Roie Onn, CEO and Co-founder of Cervello, tells all about how their purpose-built for rail platform gives railway managers knowledge of their exact cyber-security posture from one unified management console.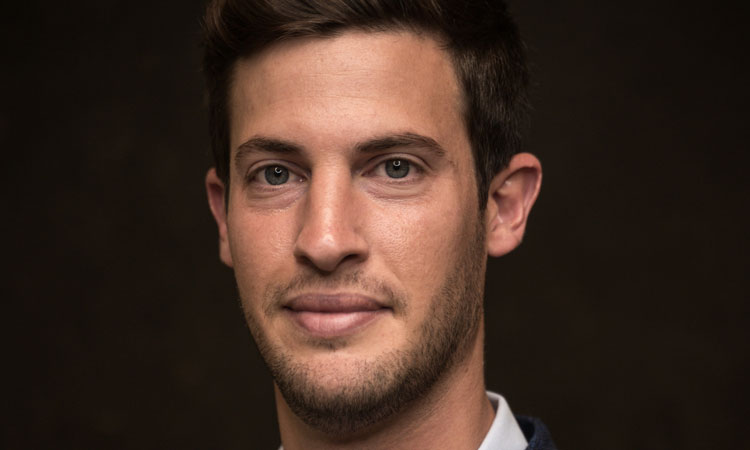 How does Cervello's end-to-end cyber‑security platform work?
Cervello's platform is a passive, non-intrusive software that monitors and identifies real‑time cyber threats in railway networks from end‑to‑end. Upon deployment either on-premise or cloud‑based, the platform monitors rail networks' operational, safety and element control levels for suspicious activities. Using zero‑trust technology and machine learning to analyse network traffic, Cervello provides railway managers with detailed information on the critical risk contained in their infrastructure, rolling stock, signalling, OT, IT and IoT systems – all in one dashboard for a 'one-stop' visualisation of its cyber-security posture at any given moment.
Railway managers also receive prioritised cyber risk with playbook recommendations on how to mitigate the risk and details on the operational impact of that risk. With each alert, railway managers understand what rail assets are compromised and what services and stations are affected. As the platform is purpose-built for rail, every cyber risk is analysed and reported as it relates to the railway's operations, safety and business requirements.
What feedback have you received from customers so far?
Customers are most impressed by the in-depth level of our knowledge of rail operations and requirements embedded in our cyber technology. When seeing the functionality for the first time, they get excited by a cyber platform that monitors, measures and translates cyber risk into rail terminology.
Our customers have referred to Cervello as the bridge that connects the two worlds of cyber and rail, making it simple for railway managers to respond quickly and accurately to the risks that matter most. With our cyber platform, rail managers know their exact cyber-security posture at any given moment, and what they need to do if there is an issue. Beyond the direct association of cyber issues and operational consequences, our customers love having the ability to isolate a compromised area, while they deal with the problem.
In addition, our customers have been very pleased with the deployment options for on-premise or cloud, the simple integration of our platform with all third-party vendors, the intuitive management console and the quick response from our professional service teams.
What are some of railways' biggest pain points that are solved by Cervello's platform?
Our customers differ when it comes to voicing their biggest pain points. In fact, what sometimes starts off as a major pain point, changes to others during the deployment and operation processes. However, common is the emerging cyber-security standards and regulations currently formulating around the world. Cervello is on top of these developments as members of our team participate in several international working groups. When it comes to standards like ISA/IEC 62443, TS 50701 and the TSA Directives, Cervello fulfils and enables compliance with the most challenging components. The full portfolio extends beyond other aspects of regulatory compliance.
The second pain point relates to the lack of options for real-time threat detection in the critical rail systems. Most cyber solutions have been developed with either IT or OT in mind and they don't fit the requirements of railways' critical systems like signalling and rolling stock. Railways are complex systems of legacy and modernised components, with the utmost concern always placed on customer security without compromising safety. Here is where Cervello shines as our platform was developed solely with railways' safety, operational and business requirements in mind. We have achieved what others thought impossible, providing cutting-edge, real-time threat detection that covers the entire railway system.
The third pain point is the lack of full network visibility, which is very difficult to achieve. With numerous third-party vendors offering proprietary closed systems, cyber personnel are challenged to get a full picture of their network at any given moment. Cervello's solution delivers complete, end-to-end network visibility including a deep understanding of every asset behaviour and its cyber‑security posture.
Finally, Cervello has become the 'one-stop-shop' for rail cyber-security. For a long time, railway organisations have been desperate to have one unified dashboard integrating all its cyber tools and data. Having the knowledge of its exact cyber-security posture from one management console is extremely valuable to rail personnel – and not to mention, it is a huge cost saving.
Roie Onn has extensive experience in cyber-security – specialising in hacking operations, risk assessments, malware analysis and computer forensics.