ARA – building a brighter future for rail in the Australasian region
Posted: 18 September 2014 | Bryan Nye, Chief Executive Officer, Australasian Railway Association (ARA) | No comments yet
The Australasian Railway Association (ARA) is the peak body representing 170 passenger, freight, track operators and the wider rail supply industry in Australia, New Zealand and Indonesia, explains Bryan Nye – the Association's Chief Executive Officer. Our fundamental purpose is to create an environment that will permit the Australasian rail industry to prosper. When issues arise that affect the whole industry, the ARA takes the lead facilitating an industry response.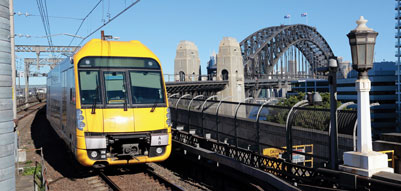 As well as shaping policy in the areas of passenger, freight, rail safety regulatory reform, the environment, technology and research, the ARA is also involved in programmes aimed at improving the productivity, capacity and overall safety of the Australasian rail industry. Australia has the sixth largest rail network in the world and, in both freight and passenger markets, we play an integral role in the operation and growth of our nation moving almost one billion tonnes of freight and facilitating 784 million customer journeys per year.
A recent ARA-commissioned report showed that passenger journey's on rail had actually increased by a staggering 84 million in the past four years, demonstrating just how much the industry as a whole is increasing in its activity and proving that Australians are seeing rail as a viable transport option now more than they ever have before.
The rest of this article is restricted to logged-in members. Login or subscribe free to read it.