Infrabel tests new infrastructure for the Liefkenshoek Rail Link
Posted: 18 September 2014 | Luc Vansteenkiste – Director-General of Asset Management at Infrabel | No comments yet
Infrabel – the Belgian rail infrastructure manager – has been fully-engaged in testing the rail infrastructure for the Liefkenshoek Rail Link since spring 2014. Of critical importance in this are the ETCS and safety tests for the purpose of obtaining permission to officially open this new freight link in the Port of Antwerp in December 2014. For Global Railway Review, Luc Vansteenkiste – Director-General of Asset Management at Infrabel – discusses the latest initiatives in this strategic railway project.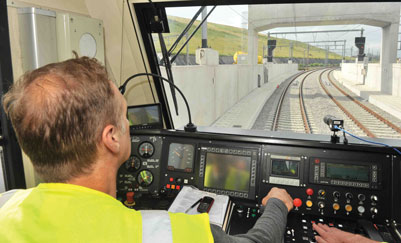 The Liefkenshoek Rail Link will improve the flow of traffic between the Waaslandhaven on the left bank (including the rail installations at Deurganckdok) and the Antwerp-North marshalling yard on the right bank. In addition, many freight trains will then no longer need to make a detour via bottlenecks (using the Kennedy rail tunnel and Antwerp-Berchem–Antwerp-Schijnpoort rail axis), but they will be able to use the direct and faster Liefkenshoek Rail Link. This new rail link is being realised by means of a Public-Private Partnership together with the private partner LOCORAIL NV (consisting of BAM PPP Investments Belgium, CFE NV and VINCI Concessions SA). The project will be responsible for supporting the growth of the Port of Antwerp and thus also for the economy, as well as being part of the strategy to optimise intermodality between rail and water (ports).
The rest of this article is restricted to logged-in members. Login or subscribe free to read it.