Author Preview
Ahead of his article in Issue 2, Pedro Fortea – Director of MAFEX – provides an overview of the Spanish railway components industry and gives a glimpse into the topics he will expand on in his forthcoming article…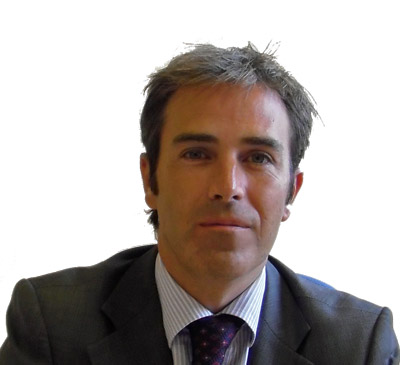 Ahead of his article in Global Railway Review Issue 2 2016, Pedro Fortea – Director of MAFEX (the Spanish Railway Association) – provides a quick overview of the Spanish railway components industry and gives a glimpse into the topics he will expand on in his forthcoming article.

The Spanish components industry: constant innovation for a new era
The Spanish railway industry associated with the rolling stock components chain has continued to garner a footing in the world market. Featuring at the forefront of the most demanded product and service ranking lists on a national scale, its international stronghold, with its presence felt in more than 85 countries, is owed to its ability to develop solutions adapted to new challenges facing the sector.
One of the major innovations in this field is focused around the development of new technological applications. In recent years, one of the most advanced tools available on the market has been put to use, thus allowing for the management of wheel and axle maintenance at the highest standard. Success rates endorse the improvements obtained in terms of extending the life-cycle of wheels by up to 30%.
Another standout factor in our favour has meant that the Spanish railway industry has been able to position itself in the upper echelons of worldwide suppliers in the field of components is the fact that major scale specialisation has been undertaken to create powerful and specialised business units. In this sense, notable strengths are in place to offer wholescale solutions for the manufacture of rolling stock pieces; wheelsets, axes, wheels and bogies, ranging from individual machines to lines or turnkey workshops. An example of this are the portal and pit lathes, wheel measurement equipment and dynamic testing benches for bogies.
This pioneering process in terms of specialisation and growth places some of the companies as the sole manufactures of wheels and axes capable of delivering wheelsets with a complete design; from the wheels, axes and axle boxes to the actual.
In the field of freight transport, technological progress has also been remarkable on the part of the Spanish railway industry. New axes have been developed using variable gauge width for this type of transport. In this way, we have been able to overcome one of the main hindrances for rail transport between Spain and the rest of Europe, along with Asia to Europe.
It is also worth mentioning progress in the area of standardisation. Operators the world over and manufacturers of rolling stock also trust the high standards of skills set by independent and internationally accredited laboratories for the testing of new bogies, as herein we are dealing with complex processes that require demanding monitoring and detailed analysis on the part of rigorously endorsed institutions.
To all of this we must add the companies who have provided notable improvements in washing processes for bogies, as this is a key factor in their maintenance. Protocols that involve the handling of moving parts on railway vehicles place special emphasis on the care and to a greater extent if these are subjected to wear and tear. Bearing this in mind, specific automated pieces of equipment have been developed that have greatly facilitated these tasks by transforming them into a simple, clean, swift and efficient process.
All progress made by Spanish firms in terms of rolling stock and components will be presented in greater detail in Pedro Fortea's forthcoming article in Global Railway Review Issue 2 2016, published in March 2016. Pedro will report on progress made and services offered by some of the most renowned companies, including, among others: Aquafrisch, AL-KO Record, Azvi, CAF, Cetest, DANOBATGROUP, IK4 Research Alliance and Nem Solutions.
MAFEX are an official media partner at the Iberian Rail Development conference which will take place at the Hesperia Hotel, Madrid, on Tuesday 7th June 2016. Produced by european railway review, the conference will bring together the rail infrastructure managers from Spain and Portugal along with the major freight and passenger operators, to discuss and debate the future investment and development plans and find ways to overcome their current challenges. For more information and to book now at the preferential Early Bird rate, please visit www.iberianraildevelopment.com
Click here to sign-up and receive your free print or online subscription to Global Railway Review in time for our next edition in March 2016.