Preparing for the final stages: the New Line Copenhagen–Ringsted
Posted: 23 March 2016 | Jan Schneider-Tilli, Project Director, Banedanmark | No comments yet
With construction work on time and on budget, the Danish high-speed link between Copenhagen and Ringsted's next challenge is to incorporate two major national programmes: the Electrification Programme and the Signalling Programme. For Global Railway Review, Banedanmark's Project Director, Jan Schneider-Tilli, gives an update on Denmark's first high-speed line, which is due to open in December 2018…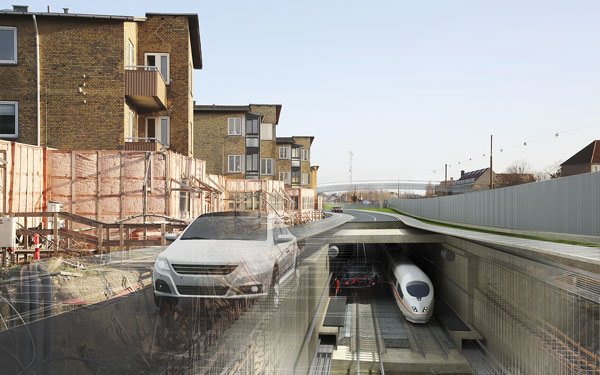 Construction of the new high-speed line from Copenhagen to Ringsted on Denmark's main island, Sealand, is progressing well. Construction work began in the spring of 2013 on the earliest awarded contracts. Work has now been completed on some of the smaller contracts, for example on bridges and troughs, and they have already been handed over from the contractors to Banedanmark, a state-owned enterprise responsible for maintaining and developing Danish railway infrastructure.
Successful tender strategy
A key consideration of Banedanmark's tender strategy for the Copenhagen–Ringsted project was to split the construction of the 60km-long railway into smaller contracts called Tender Packages. Thus, the construction of the new dual-track high-speed line is carried out by several contractors, mainly Joint Ventures comprising Danish companies, which complement each other's strengths. In fact, contractors are currently working on seven different Tender Packages ranging from 750m up to 23km. According to the project's execution schedule, all construction and earth works will be carried out by early-2017. We are currently on track and are confident that there will be no serious delays.
No matter the type of contract, the relationship between client and contractor is essential. The client organisation only absorbs a minor part of the total 'cost-pie' and, by far, most costs are spent in civil works and constructions. Cooperation is therefore key to success in budget and execution schedules.
The rest of this article is restricted to logged-in members. Login or subscribe free to read it.