Bogie Design & Developments supplement 2016
In our latest free-to-view Bogie Design & Developments Supplement, Volker Brundisch, Product Manager Mechatronics from Bombardier Transportation assesses axle bearings and condition monitoring for railway vehicles, plus Pedro Fortea, Director of MAFEX explains how the Spanish bogies and wheelsets market contributes to the rail industry…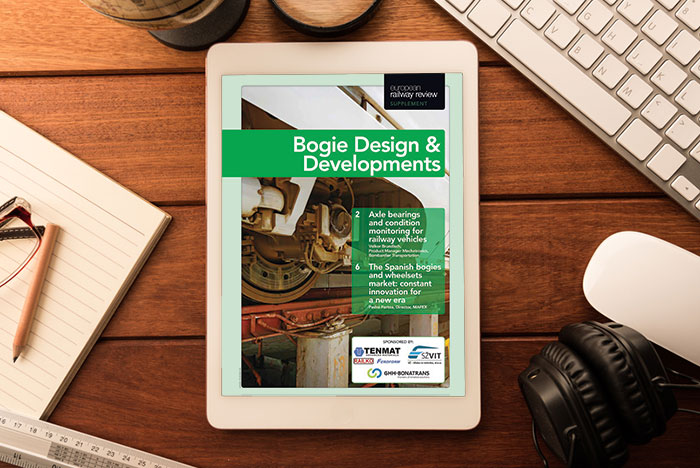 Axle bearings and condition monitoring for railway vehicles
Axle bearings are a fundamental rolling stock component. Volker Brundisch, Product Manager Mechatronics at Bombardier Transportation, discusses the different monitoring strategies and technologies available for axle bearings to ensure they are observed effectively during their lifetime.
The Spanish bogies and wheelsets market: constant innovation for a new era
The rolling stock components market within the Spanish railway industry has grown significantly over recent years. Featuring at the forefront of the most demanded product and service ranking lists on a national scale, Pedro Fortea, Director at MAFEX – the Spanish Railway Association – says that its evolution is due to the ability to develop solutions adapted to the new needs facing the sector.
This Bogie Design & Developments supplement is restricted to logged-in members. Login or subscribe free to read it.