HŽ Infrastruktura leading the biggest EU project in Croatia
Posted: 25 May 2016 | Renata Suša, President of the Management Board of HŽ Infrastruktura | No comments yet
Croatia became an integral part of the European transport market when it joined the European Union on 1 July 2013, opening up both opportunities and challenges for its railway sector. Croatia initially focused on rebuilding roads but it has recently turned its attention to rail development – especially the modernisation of railway infrastructure. Renata Suša, President of the Management Board of HŽ Infrastruktura, explains more…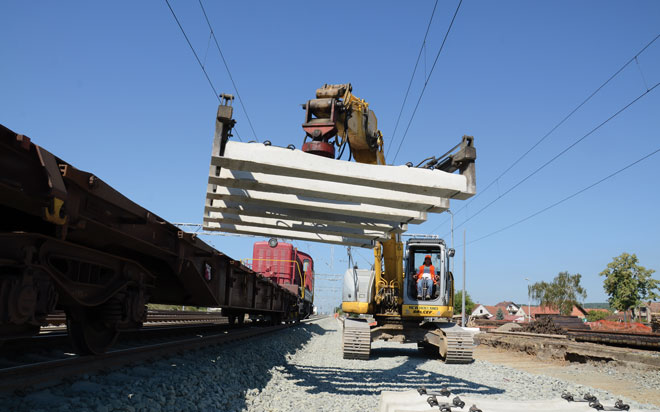 Recent Croatian railway infrastructure modernisation has been financed via our own resources and partly from EU funds. In the future we will place a greater amount of focus on securing funds from EU resources.
At HŽ Infrastruktura, we would like to highlight how proud we are of having secured €387 million of grant funds – with projects amounting to €73 million having already been completed, while the difference lies in projects which are currently being implemented.
Furthermore, readers of Global Railway Review might find it interesting to note that five HŽ Infrastruktura projects amounting to €10.5 million are currently going through the public procurement process and 85% of the funds necessary for those projects are to be provided by EU funds.
On 29 April 2016 HŽ Infrastruktura signed contracts for the upgrade of the Dugo Selo–Križevci railway section and construction of a second track. The project, which encompasses works performance and supervision, is worth one billion and 254 million HRK with 85% to be financed by EU funds, while the remaining 15% is financed by national funds. HŽ Infrastruktura signed contracts with a consortium made up of the Croatian companies DIV d.o.o., DALEKOVOD d.d. and ZAGREBMONTAŽA d.o.o., while the contract for works supervision was signed with a consortium including SGS Adriatica and Investinženjering. Works are to commence during the summer of 2016 with completion planned for the first half of 2020.
There is potential to increase transit along key European transport corridors, particularly for international cargo moving north to the growing Central European markets. Therefore, we are modernising this and other sections of the Mediterranean corridor which includes the Croatian port of Rijeka…
The rest of this article is restricted to logged-in members. Login or subscribe free to read it.
Issue
Related organisations
Related regions