Building a seamless European rail infrastructure for the future
The European rail system was developed on a national basis and has undergone historic economic ups and downs. Presently more than one million employees ensure the day-to-day running of the system and aim to be prepared for the challenges of the future.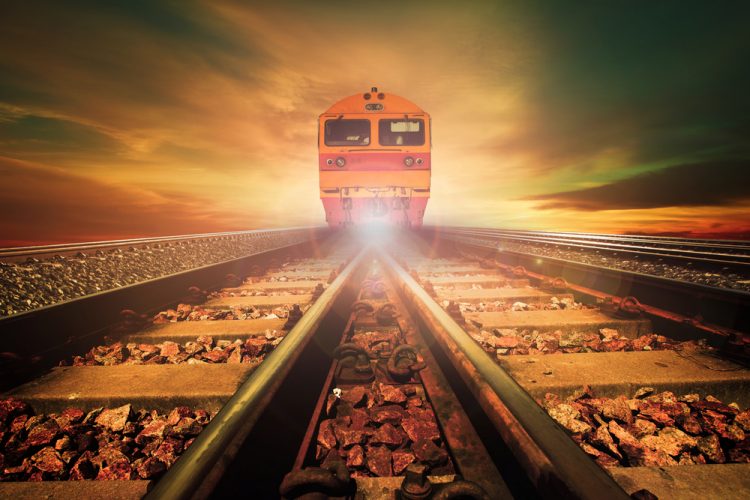 The European Union's vast railway infrastructure reaches from Lisbon to Vilnius and from Glasgow to Athens, totalling more than 200,000km in length and crossing various national borders with conditions ranging from poor to offering excellent high-speed suitability. But as rail customers continue to define new needs which places demand for more and new services, the Community of European Railway and Infrastructure Companies' Executive Director, Libor Lochman, and Senior Advisor, Enno Wiebe, explain that a significant leap forward is needed to make rail infrastructure both competitive and fit for the 21st century.
The European rail system was developed on a national basis and has undergone historic economic ups and downs. Presently more than one million employees ensure the day-to-day running of the system and aim to be prepared for the challenges of the future.
Europe's railway infrastructure – a large variety
Europe's railway infrastructure is characterised by its huge diversity, both technical and structural. The majority of the conventional network was built applying 19th century design parameters whilst some lines were adapted to 21st century demands through upgrades. In addition, a system of newly built high-speed lines has emerged. The rail network in Europe consists of various gauges, signalling systems and voltage systems, which differ not only from Member State to Member State, but even within the territory of a single Member State. Railway infrastructure specifications and each of their exceptions to the rule, in consequence of historic reasons, read like a closed book. In order to decrease the costs of Europe's rail infrastructure, a thorough harmonisation and simplification programme is needed.
The European transport system as a whole is constantly and progressively evolving as customers define new needs and demand new and greater services. The railway system and its infrastructure need to comply with these future challenges in order to allow the rail sector to stay competitive. A significant leap forward is needed to make the rail infrastructure fit for the 21st century.
Future rail infrastructure – intelligent and safe
The rail system infrastructure of the future must be designed to be intelligent and safe. Intelligent infrastructure will be fatigue- and wear-resistant as well as energy efficient, with system components being monitored autonomously in real-time. The use of new operational and track-engineering techniques across the network will reduce the need for intrusive maintenance and greatly improve train/infra- structure interaction, such as the wheel/rail interface, at conventional and high speeds.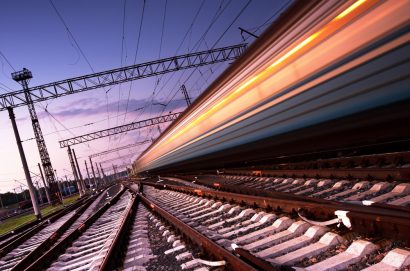 Bringing more passengers and goods to rail will require a significant upgrade of the existing system. The railway should be operated on a 'forever open' basis. Inevitably this will lead to a conflict with maintenance programmes on operated lines, as maintenance is normally carried out in shutdown periods. In order to avoid clashes, maintenance planning and scheduling must be optimised. Non- intrusive infrastructure monitoring can be followed up with innovative and fast maintenance, such as high-speed grinding.
Concentrating on intelligence provided by the system (remote condition monitoring) will enable the establishment of what, when and where maintenance is needed. This will ensure that system interruption has a low impact and product availability to the customer can be maximised.
Asset management tools will be developed that allow comparison of maintenance and/or replacement strategies for track and infrastructure based on traffic levels and whole-life evaluation.
The basic track layout for rail-bound vehicles might not completely change in the future. However, the main focus will be on optimising maintenance for ballasted tracks and the development of future slab track systems. Furthermore, the infrastructure limitations for heavy and long trains will have to be overcome.
Future freight terminals will have to be designed for swift throughput and loading and unloading of trains, with freight customers having easy access to terminals. Optimising processes for train preparation will increase efficiency while decreasing the noise and vibration, and therefore the social nuisance caused by terminal operations.
Shift2Rail – an ambitious work plan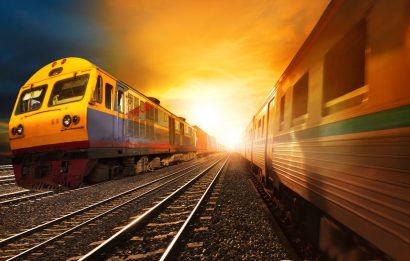 Shift2Rail – as the first European rail joint technology initiative seeking focused research and innovation (R&I) and market-driven solutions – has drafted an ambitious work programme including cost-efficient and reliable high-capacity rail infrastructure. A strong emphasis is placed on improved reliability and enhanced capacity, as well as lowering the investment and operating costs. The expectations to develop innovative track design (including tunnels and bridges) and materials (including switches and crossings) are high and the sector is waiting for solutions to be delivered that can be fully implemented in the existing system. Standalone solutions will not bring any breakthrough for the system as a whole.
Shift2Rail will be of benefit for both the European manufacturing industry and the rail operating community. Maintaining Europe's technologically advanced position will be key to retaining its competitive position at global level.
TSIs – the regulatory framework for rail
Whilst technical solutions can help upgrade the railway networks and make them fit for future challenges, a final issue needs to be reflected upon: the European regulatory framework for rail – in particular the Technical Specifications for Interoperability (TSIs).
TSIs refer to the specifications by which each subsystem, or part of a subsystem, is covered in order to meet the essential requirements and to ensure the interoperability of the European community's rail systems. The '2014 TSI Infrastructure' defines all the different aspects of the infrastructure subsystem including: line layout; track parameters; switches and crossings; track resistance to applied loads; structure resistance to traffic loads; immediate action limits on track geometry defects; plat- forms and health and safety. In addition, the '2014 TSI Energy' includes parameters on voltage and frequency and geometry of the overhead contact line, among others.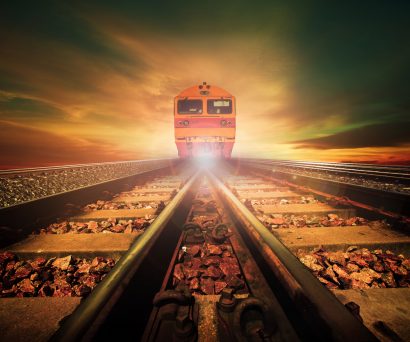 The TSIs are a step towards harmonising the European rail system and the European railway infrastructure. They are a step forward but not a breakthrough. Various parameters remain different in the different Member States and, for some essential requirements, even different target systems were defined. These different target systems are due to historic reasons but should not be set in stone. For forthcoming TSI revisions, a migration towards a single target system should be determined, accompanied by a sound imple- mentation strategy and a consistent and reliable financing and implementation plan. A commitment to overcome the existing situation is needed from both sides: the infrastructure managers and the political decision-makers. Only a sound and commonly agreed financing and implementation plan, independent of short-term political wish lists, will provide the necessary structure to make the required change in rail infrastructure – the profound change that will bring us closer to the desired target: the Single European Railway Area.
The European railway sector will, in some fields, follow the blueprint of the aviation sector. Many aspects from this sector, such as vehicle platform concepts, can be taken as good practice. These vehicle platforms might one day replace the huge variety of vehicles that currently exist. Also, in terms of infrastructure – operated on an earthbound network and not just from hub-to-hub, harmonised solutions are needed.
Time to act
The European railway infrastructure will have to change system- atically and substantially in the next decades. From a technical perspective, simplification and radical cost reductions are needed, as well as new, reliable components and smart maintenance. From a regulatory point-of-view, the definition of a single European target system is necessary in order to transform the European railway networks into a real Single European Railway Area. We cannot afford any further delays; now is the time for the railway sector to begin the complete makeover of its assets so that it will be in good shape to celebrate its 200th anniversary.
Our vision is ultimately one of a modern and cohesive rail system that can support vital pan-European rail corridors and intermodal links with other continents. Interoperability will fully ensure that trains cross state and operational borders without delays or operational constraints, offering a smart and competitive alternative to short and medium- distance flights and water and road-borne freight flows.
Click here to read other stories from the Track Systems and Maintenance supplement.
Biography

Libor Lochman has been Executive Director of the Community of European Railway and Infrastructure Companies (CER) since 1 January 2012. Libor graduated at the Transport University in Zilina and has a doctorate in electronics from the West-Bohemian University Plzen. He has a strong background in control-command and signalling systems. Prior to his role as CER Deputy Executive Director and Lead of Technical Affairs (2007-2011), Libor acted as Director of the Railway Test Centre – a facility for testing European rolling stock, infrastructure and signalling components in Prague (2000-2005). Libor joined the Editorial Board of Global Railway Review in January 2013.

Enno Wiebe is Senior Advisor for ERA and research related issues at the Community of European Railway and Infrastructure Companies (CER). He is dealing with the Fourth Railway Package's Technical Pillar and energy and infrastructure issues related to the Technical Specifications for Interoperability (TSIs). Enno is the CER representative in the European Rail Research Advisory Council (ERRAC). He is a civil engineer employed by Deutsche Bahn and seconded to CER.