Technology as enabler for customer-centricity in the rail industry
Thomas Drexler, Amadeus Director of Rail & Ground Travel explains how the rail industry can utilise technologies to strengthen customer focus…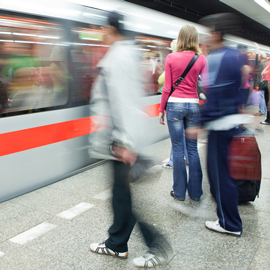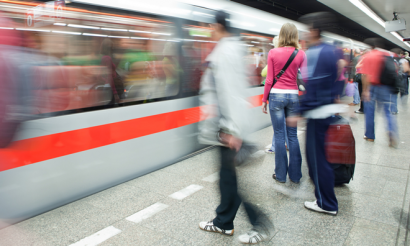 The travel industry is currently undergoing a great technology transformation that is proving to be a driver for innovation in the rail industry. The European travel landscape has become crowded, and competition is fierce. As a result, we have started to see rail operators leverage new technologies to increase customer focus.
Customer expectations have become heavily influenced by sharing economy brands such as Uber and Airbnb, railway companies therefore need to recognise this shift and the opportunity this new dynamic represents to stand out from the crowd. Rail operators are increasingly coming under pressure from new players to facilitate a truly door-to-door travel experience for travellers. This will require to think creatively, and re-focus all functions within the organisation towards the customer.
The changing competitive landscape
Until recently, European rail operators were fully state owned and competition was limited.  Increasing fragmentation and liberalisation of rail networks across Europe, coupled with the opportunities brought by emerging technologies means new operators are eager to enter the competition for customers head on.
In particular, we are seeing growing competition between different modes of transport. Not only are rail operators facing increasing pressure from other providers such as air or bus, but they're looking at other possible future models such as operating virtually, which could offer branded services by leaning on another provider's investment. For example, rail providers have been facing challenges from low cost carriers. Not only do low cost carriers offer low prices to tempt the customer to choose air but also their business models centre on the idea of total customer-centricity. In this sense, air is showing the way for rail.
Upgrading infrastructure
One way rail operators can improve the passenger experience is through embracing new technologies.
Developments in infrastructure, such as the High Speed 2 line in the UK will result in significant reductions in journey times. For travellers, these improvements in engineering and signalling technologies will make rail a more attractive choice compared to other modes of transport. Modernisation of rail infrastructure across Europe has helped change traditional perceptions of rail, enabling it to compete more effectively with other modes of transport. Innovations beyond infrastructure will also help to develop a business model around the customer.
In order to win the battle for the customer, rail operators need to be innovative in finding great ways to offer the customer an enhanced travel experience.
The power of mobile
It's important to understand how changing consumer expectations will affect their decisions about choosing how to travel from place to place. Global companies such as Amazon and Netflix have shaped and defined current consumer expectations. Travellers will expect to be able to search, book and amend their trip in minutes from their mobile or tablet. Voice activation is also seen as an opportunity for rail operators to offer a more simple and intuitive booking experience.
Today's traveller expects to receive a level of service that understands their individual needs and preferences. In this respect, rail is still playing catch up, but operators are catching up quickly.
The data revolution
Operators are beginning to leverage the vast amount of data collected from searches and bookings to better understand the traveller and therefore offer a more personalised journey. Rail operators therefore have the ability to achieve the same level of personalisation as Amazon or Netflix, this will become central to rail's ability to compete with new industry players.
Whereas previously a journey by rail simply meant buying a ticket at the station, boarding the train to be dropped off at a destination, today rail operators can re-focus every aspect of the journey towards the customer by offering to book an entire journey in one place and personalise the on-board experience. Through data, rail operators can personalise the travel experience even before they board the train. For example, they could offer extra legroom, high speed WiFi, or even third party services such as travel insurance or car hire through this one selling point.
As competition continues to grow, rail operators will need to focus even more on how they can win over customers. Embracing new technology will play a pivotal role in driving innovation, and present rail as an attractive alternative to other modes of transport. Recognising the customer's desire for a door-to-door experience will result in a higher level of collaboration across the industry. Ultimately, a change in perspective on how rail fits into the traveller's overall journey is central to rail's ability to win the customer.
Amadeus' published paper 'Reinventing Rail in Europe: The Battle for the Customer' can be downloaded here.
Related topics
Related organisations