Revolutionising rail in South Africa
The South African Government – through its National Department of Transport – has initiated an ambitious programme to modernise the country's aged passenger railway system. This journey of investment and modernisation is well underway and the fruits are now visible. This article for Global Railway Review explains the progress that has been made to date.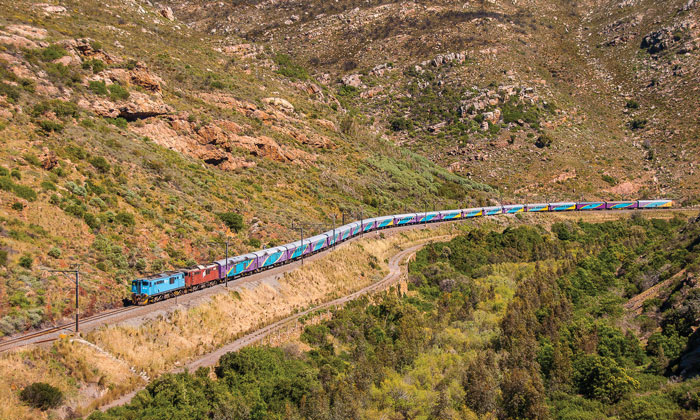 Stabilising an old railway system
South Africa's railway system is over 100 years old and has suffered from severe under-investment over the course of four decades during the Apartheid years, due to South Africa's isolation from the international community.
The Democratic Government embarked on major infrastructure investment programmes after its establishment in 1994. However, the railway system did not immediately benefit from this infrastructure investment drive. In 2004 the government took a decision to separate the passenger railway system from Transnet, the freight and logistics railway state-owned company, and established a stand-alone passenger service known as the Passenger Rail Agency of South Africa (PRASA). PRASA was officially signed into law in 2008 and publicly launched in 2009.
The Department of Transport embarked on a systematic investment drive to stabilise PRASA's commuter rail operation (Metrorail) and the long-distance passenger rail (Shosholoza Meyl) following PRASA's launch. This programme included refurbishing and overhauling approximately 4,000 coaches; upgrading and modernising around 100 stations; and investing in key parts of the railway and electrical infrastructure. These investments ensured PRASA's contribution to South Africa's successful hosting of the 2010 FIFA World Cup.
The Department of Transport, through its agency PRASA, launched one of the biggest rolling stock and signalling acquisition programmes in the world after the 2010 FIFA World Cup. This massive investment was accompanied by other major investments in supporting infrastructure, such as modernising five depots in order to meet the demands of a 21st century railway system in a rapidly urbanising African country.
Supporting the government's National Development Agenda
The Department of Transport – through PRASA – is using this huge investment programme to contribute to the government's National Development Agenda by supporting:
South African local manufacturing
The country's industrialisation efforts
The broad-based empowerment of black people, women, young people and people with disabilities, in order to participate meaningfully in the economy.
Pillars of the modernisation programme:
The modernisation of South Africa's passenger railway network will run over a 20-year period and will cost R170 billion. The key pillars of the modernisation programme are as follows:
A new modern suburban rail fleet: 7,224 in total (360 coaches per annum for two 10-year contracts) – R123.5 billion over a 20-year period 
New depots: R3.1 billion
Modern signalling and train control systems: R7 billion (Gauteng, Durban and Western Cape)
Modern stations: R4 billion
Operations and service improvements.
Currently Metrorail undertakes 2.5 million passenger trips daily, and PRASA owns 2,264km of rail track. PRASA currently has a fleet of 350 train sets, and with the investment it will have 600 new train sets in the first 10 years and 1,200 new train sets by 2035, and aims to operate one billion passenger trips per annum by 2040.
The Ministry of Transport is strengthening the regulatory capacity of the Department and its entity, the Railway Safety Regulator, is at the forefront of ensuring that PRASA and all other rail operators in the country conduct safe operations. The Ministry is in the process of establishing an Economic Regulator for rail whose mandate will be to ensure future sustainable investments in rail; participation by the private sector; and the revival of branch lines.
Conclusion
The government is committed to seeing this massive investment completed successfully and bringing much needed benefits to the commuting public in terms travelling comfort, safety and affordable quality passenger railways. These massive investments in passenger rail are revolutionary and will ensure that South Africa catches up on the rail revolutions it missed out on in the past. Through these investments in the passenger railway system, the government aims to tackle the social ills of unemployment, poverty and inequality and contribute to a thriving and inclusive South African economy.
Acknowledgement
Global Railway Review would like to thank the Department of Transport South Africa for contributing this article.