Jernhusen's lighting success at Västerås
Jernhusen owns, develops and manages properties, stations, depots and other buildings attached to the railway network in Sweden. But the government-run organisation is about much more than buildings. Jernhusen aims to make it easier to use public transport and to transport goods by rail. It also focusses on creating new life in station areas so that more people can live, work and make easy use of public transport. Global Railway Review interviewed Michael Rönnefjäll, Jernhusen's Infrastructure Manager, to find out more.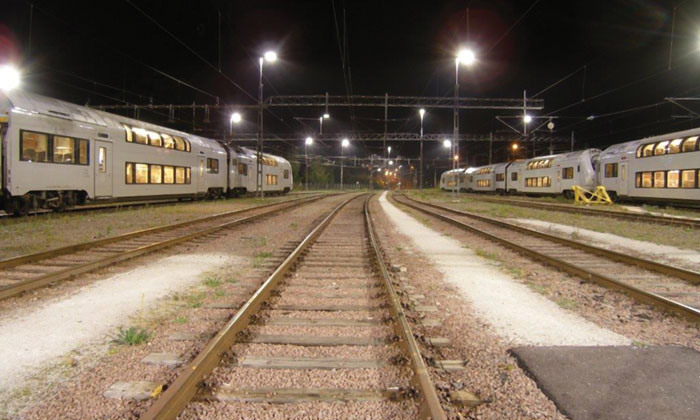 Since its inception in 2001, Jernhusen has invested over 12 billion SEK in projects both large and small to improve infrastructure. Today, Jernhusen has approximately 180 employees and is owned by the Swedish state.
At around the same time, lighting specialist Tivalux launched a new product on the Swedish market from Holophane for rail yard and platform lighting called DSX D-Series and Jernhusen invested in these products to change the lighting in their Västerås marshalling yard.
In general, the lighting in Sweden's marshalling yards is somewhat archaic with most installations being in the region of 20-30 years old. The fittings are all by different manufacturers and feature a variety of streetlight and floodlight models. The most common lights are 250W high-pressure sodium – with yellow/orange light.
Michael Rönnefjäll is Infrastructure Manager and a long-standing employee of Jernhusen with extensive experience in installations in the rail environment. Having announced the company's decision to replace their conventional discharge lighting with modern LED technology, Michael explained that they would make their selection after testing four different lighting units.
"Before the old lighting was replaced there were 38 conventional luminaires and five LED fixtures; and some of these LED luminaires had already stopped working. Power-wise, the yard utilised approximately 11,000W," explained Michael.