The role of media and technology in unlocking new commercial opportunities for the rail industry
For Global Railway Review, Jason Cotterrell, Group Development Director of Exterion Media discusses the importance of data in the rail sector and why rail companies should be recognising the value of their assets when it comes to technology and media.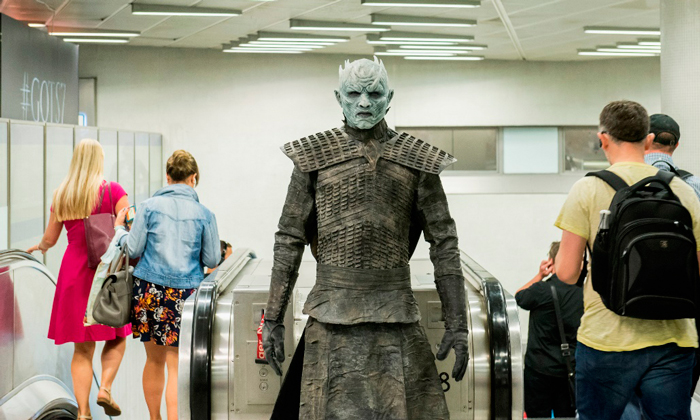 Trains and rail stations are no longer just a means of getting from A to B. The rail industry, in particular, offers much more than a place to board a train; stations have the potential to become a hub for passengers and the journeys themselves a source of entertainment and accessing content. Working with media and technology partners will open up new commercial opportunities, enabling rail companies to transform the travel experience for their customers.
Data and technology
Millions of people pass through rail stations and travel on transport networks each day, using devices that can offer a window into their likes and dislikes. Data can be hugely beneficial and powerful to rail companies and transport operators, offering them a detailed view of the commuting audience. By harnessing this kind of data, rail stations and train carriages become an attractive environment for companies to advertise in whilst offering engaging spaces for commuters that are tailored to them. This is evident through our commercial partnership with Transport for London (TfL), Hello London, where data informs the strategy for creating a world-class passenger environment.
The power of partnerships
The right partnership can unlock new opportunities for data. Partnerships can give access to data such as demographic profiling, where audiences live, work, visit and how they travel; a picture can be built up of who these groups of people are and what they like. This data can inform rail companies about how their customers are using their stations and the reasons for the routes they take, and how they can enhance the commuter experience, whilst having a positive impact on commercial revenues.
For example, we partner with Telefónica, using anonymous data from across its O2 mobile network of 24 million phones, enriched with insight from our 11,000-strong work.shop.play panel. This partnership provides access to rich audience data allowing us to deliver Out-of-Home campaigns to maximum effect for our clients.
Seeing the media value
Rail companies need to be seeing their assets as media properties, and recognising the value of what they have to offer. This is evident through the branding of the London cable car to Emirates Airline, and the £36 million deal which also sees the airline have branding on all future versions of the Tube map. Recognising the TfL network, and the transport type itself, as a media asset, Emirates created a world-class tourist attraction as well as opening up a new revenue stream.
Experience is key
Over the years, as commuters and travellers become increasingly connected, their expectations of the station environment are changing. With convenience a number one priority, they expect to have access to shops and eateries similar to those on a high street, whilst being able to access information on-demand. This means the overall experience they are providing needs to be a focus for rail companies.
In-station activations, such as the recent Game of Thrones activity delivered through Hello London at Kings Cross St Pancras station, can transform station environments and passenger journeys. Hello London also recently introduced a media first on the network, using contactless-enabled Lucozade bottles offering one free journey on the Tube; combining retail, convenience and the everyday commute. These activations offer passengers a surprise on their journey and improve their experience on the network as well as offer the rail companies increased commercial opportunities.
It is time for rail companies to embrace a new age of customer engagement and accept their new role as a facilitator for passengers who are looking for ways to improve their commute. When done correctly, and with the right partnerships, data can not only be used to identify key audiences and their movements, but inform rail companies of what their customers really want from the station.
When combined, media and data insights can open up a wealth of opportunities for rail stations and media owners to garner mutually beneficial business prospects, and transform the commute.  
Related organisations
Related people