Continuing to support rail development in the Asia-Pacific region
Vincent Vu, Director of Institutional Relations and Asia-Pacific Coordinator at the UIC discusses the broad reach of the UIC and the importance of supporting the rail industry in the Asia-Pacific region.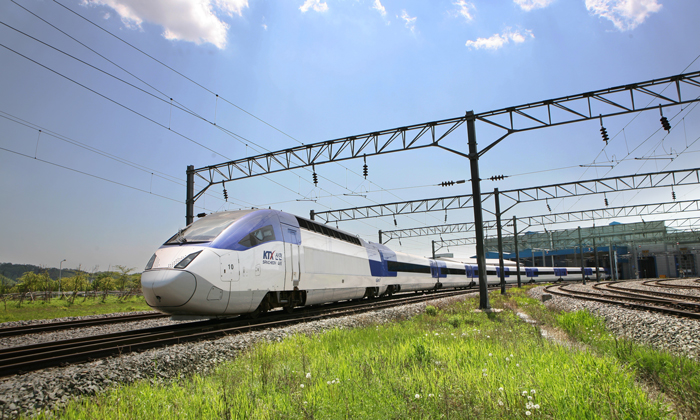 Approximately 370,000km of rail network is represented by Asia-Pacific regional UIC members; that's 30% of the world's railway lines. They cover Russia to Australia through Central Asia, Southern and South-Eastern Asia. The region represents 80% of global demand for passenger service and 60% for freight service, making it the widest UIC region with big players such as India, China, Russia and Japan.
However, the network has many missing links and is quite heterogeneous. The development of a regional working component – as part of the global dimensioning of the UIC – commenced in 2007 and was clearly defined within the new UIC statutes in 2009 and the Strategic Action Plan for UIC Asia in 2009, reviewed in 2013 and detailed in the Strategic Vision 2050 [1].
The objective is to raise feasible and pragmatic actions with a common interest for the 40 members of the region which includes some of the most important railways of the world. With this process, the UIC hopes that the railways of the Asia-Pacific region will be benefit from UIC working knowledge and international railway solutions in future.
Covering some East-Asian railway developments, in Global Railway Review Kenzo Fujita, Senior Advisor at the UIC and Secondee from East Japan Railway Company (JR East), explores how moving to Condition Based Maintenance (CBM) for rail assets will help improve Japan's rail operational performance and reduce maintenance costs, and Juhyung Lee, Senior Advisor at the UIC and Secondee from Korail (the Korea Railroad Corporation), explores the different operational elements of the KTX high-speed service and how its continued development will play a crucial role in the future of South Korea's economy.
Reference:
UIC Asia-Pacific Vision 2050
Biography
Vincent Vu has nearly 30 years of experience in sales, marketing and operations for railways with an international network of contacts at the highest level, leading intercultural projects and multidisciplinary teams, developing innovative solutions for the railway world.
 At SNCF, the French Railway company, Vincent participated in 1991 to the creation of the first Yield Management system for railways and held different positions as Sales Manager on Eurostar, Thalys and the domestic markets. He then became Vice-Director of Operations of the Southwestern Paris suburban trains before being appointed to the international direction of SNCF as Chief of Staff. Since 2009, he has been the Director of Institutional Relations of the International Union of Railways, a member of the Board, and he is also coordinating the Asia-Pacific region from Russia to Australia.
Related topics
Related organisations
Related regions