Enhancing safety and combating cyber-attacks on high-speed rail in Asia
Sedat Sezgün, Head of Rail, Hima Paul Hildebrandt GmbH, Brühl discusses the benefits that commercial off-the-shelf (COTS) safety controllers, fast becoming the standard, can bring.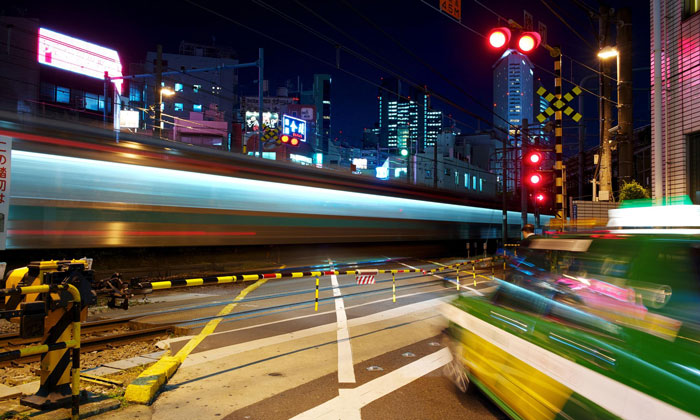 The rail industry is the bloodline of many economies and there are few industries that can rival its strict safety and cyber security standards. It is no exception in Asia, especially with the advent of China's Belt and Road Initiative and high-speed rail being a prominent part of it. There are planned lines, potentially worth tens of billions of dollars, for Kunming–Singapore, Moscow–Beijing, to name just two. Also, in a separate 'big ticket' project between the governments of Singapore and Malaysia, there is the much-heralded high-speed rail line linking the two countries which is just getting started.
Evidently, countries in Asia are increasingly integrating both economically and logistically with a view to achieving long-term sustainable growth. Any disruption to the rail trade routes, whether through cyber-attack, industrial accident or breakdown, will have a hugely detrimental effect. Naturally, it goes without saying that safety system specifications and cyber security measures will be of the highest level but cost and easy integration, as ever, are still factors and in this regard, commercial off-the-shelf (COTS) safety controllers are becoming the standard.
An example of this has seen HIMA, the leading independent provider of smart safety solutions, recently sign a contract with Indonesian rail supplier PT Len Industri (Persero) to upgrade the safety technology at 25 railway stations with COTS safety controllers. These systems are certified by TÜV in accordance with the globally-recognised European Committee for Electrotechnical Standardization (CENELEC) standards EN 50126, EN 50128 and EN 50129 for deployment up to the highest safety level, SIL 4. These accreditations are important as, when working across borders, it's vital that the safety system is compliant with the CENELEC standards so that it can be deployed worldwide in railway applications.
 In the railway industry, COTS safety controllers are becoming the standard, particularly for interlocking and signalling technology, as they have considerable advantages over proprietary technology. These smart solutions offer maximum safety at a good price point. Also, these 'open source coded' decentralised interlocking and signalling systems offer greater flexibility and are not burdened by the unnecessary, overly-complex functions that so often plague proprietary systems.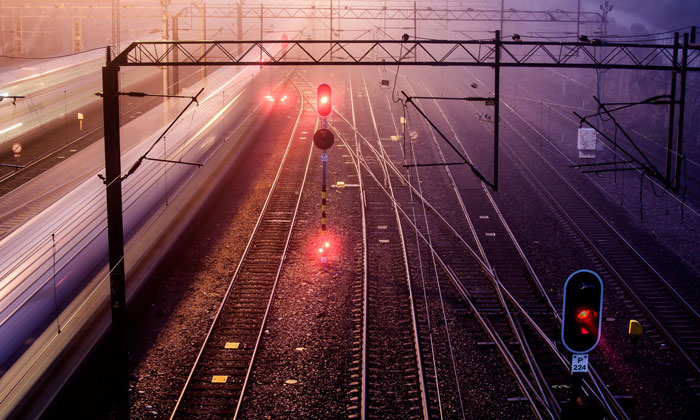 Cyber security has become increasingly important in railway safety with the rising degree of automation and the increasing relocation of functions to the cloud. There is a growing risk of cyber-attacks and safety controllers are potential targets. But, if the right features are in place, COTS safety controllers can form an effective line of defence. Important security features include an autonomous operating system, specifically designed for safety-oriented applications, a standalone safety Programmable Logic Controller (PLC), and the integration of IT security directly into the operating system of safety controllers, among others. 
 COTS controllers should preferably have separate system processors (CPUs) and communication processors. This is to ensure high operational reliability even in the event of a cyberattack on the communication processor. It also allows several different and physically separated networks to be operated with a single communication processor or processor module. For cyber security, it is also desirable to be able to individually disable unused interfaces so that the safety controllers are limited to the communication functions that are actually needed. 
Overall the trend is expected to continue and for more and more players in the railway industry to opt for COTS solutions. The reasons for this are multiple, but amongst them is their greater flexibility, for example in the choice of component suppliers; spare parts are available worldwide, even when needed quickly and they are easy to install. Thanks to an open operating system and open interfaces, COTS control systems can be configured according to need and deployed flexibly worldwide.