Cutting the risks of copper cable theft through the IoT
With global copper prices remaining high, cable theft within the rail industry is a problem that continues to damage rail operators leaving them and infrastructure owners with huge costs. What options and solutions exist for the railway industry to safeguard vital copper cabling from thieves? Cyient colleagues Avinash Chaudhari (Assistant General Manager – Delivery & Operations, Transportation) and Narendra Sivalenka (Senior Manager – Semiconductor, IoT & Analytics) explore here.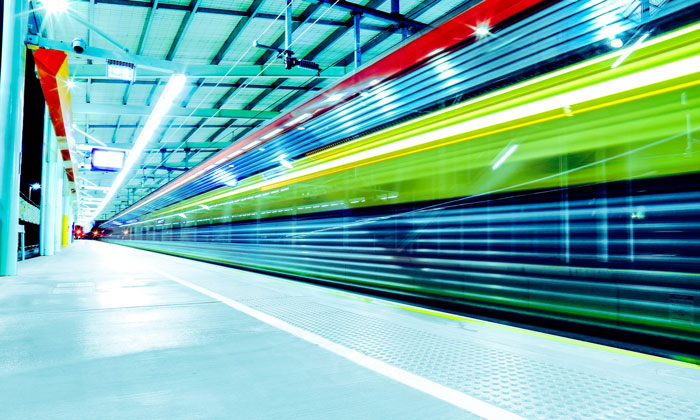 Signalling is the heartland of railway infrastructure, enabling trains to move along networks efficiently and safely. Single to multi-core copper conductors are used extensively in this infrastructure as they are robust enough to withstand extreme physical conditions and are rated fairly to carry the required voltages, current and frequencies.
While copper cabling is vital to the safety and efficiency of the world's rail networks, it's also incredibly attractive to thieves. Copper cable theft represents one of the biggest challenges faced by the global railway industry today. Theft tends to increase when worldwide prices for scrap metal rise. According to the London Metal Exchange1, the price of copper has increased by more than 50 per cent in little over a year. In the months between May and August 2017, the value rose by 25 per cent to £5,029/t, raising fears that copper thieves will be incentivised to strike again.
The true cost of copper cable theft
Theft is typically high, with thousands of miles of trackside copper cabling to steal from that is generally far away from densely populated areas and cannot easily be monitored. When a portion of signalling cable is removed, a track circuit failure occurs. This results in train services being disrupted – potentially for hours – causing a huge loss of revenue for operators.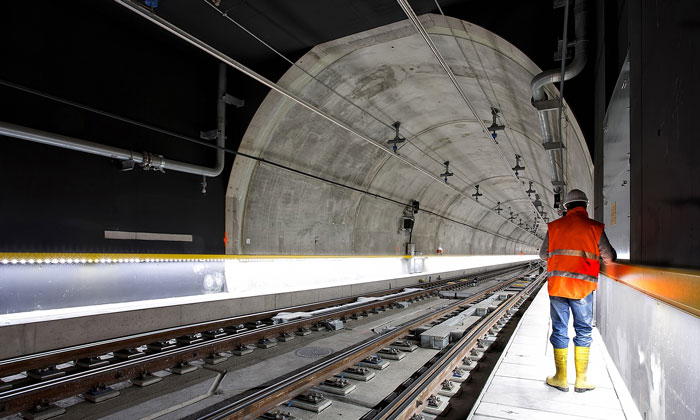 The problem has plagued transport networks for years, affecting some of the world's strongest economies and emerging markets alike. The U.S. alone reports that the amount of copper successfully stolen and redeemed exceeds $1 billion annually2. Earlier in 2017 in the UK, a man was jailed for cutting the cable from live lines and selling it for a profit of £1,000. The incident cost Network Rail over £164,500 and resulted in more than 3,000 minutes of delays to trains in the East Midlands area alone.
The role of smart technology
Law enforcement agencies across the globe have been working to reduce the occurrence and lessen the impact of copper cable theft for many years. In the UK, the Scrap Metal Dealer's Act3 introduced in 2013 forced scrap dealers to obtain a full licence, record each sale of metal and refuse cash payments. In 2010 Network Rail signed a multi-million-pound deal with SmartWater Technology to protect the infrastructure of their London to North West (LNW) mainline. The integrated, forensic marking solution sprays offenders with a chemically coded, ineffaceable liquid when triggered by unauthorised activity. It is invisible to the naked eye but fluoresces under UV light.
Another system, known as RABIT (Rapid Assessment BT Incident Tracker) is an Artificial Intelligence-based sensing system used in the telecoms industry that can pinpoint precise locations where cable theft might be taking place. However, this system cannot be applied to the rail sector because the types of signals carried are too different.
These technologies are making strides in reducing theft and catching criminals, but figures show that cable theft remains a challenge for the industry. A recent report from the British Transport Police4 found that cable theft is still occurring five times a week, causing 23,670 minutes of delays across Network Rail.
Leveraging the IoT to reduce theft
The Internet of Things (IoT) is transforming everyday life, business applications and the global economy. It has already been applied to the rail industry for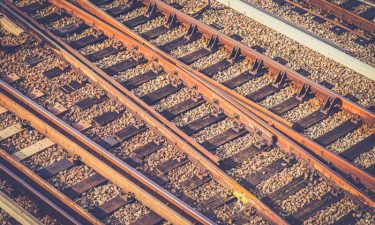 predictive maintenance, advanced monitoring of assets and improving operations through real-time data analysis.
IoT also offers huge potential when applied to the challenge of copper cable theft. By placing devices embedded with sensors along the trackside cables, operators would be able to detect the current flowing through the wire. If a cable was hacked, the closest device would detect a loss of power at a specific point and automatically alert the authorities of the location and time of the loss of power. While the possibilities of this technology are exciting, applying this type of solution within the rail sector also presents various challenges that must be overcome before it can be adopted on a mass scale.
Overcoming certification challenges
Signalling cables are safety-critical, as any tampering with the infrastructure could lead to a disastrous accident or even loss of life. This means that any change or modification to this equipment needs to be approved by industry bodies, such as ERADIS5 in Europe, before being implemented. A non-invasive IoT solution, however, would not interfere with any existing railway infrastructure, instead using connectors that could sense if any power was going through the cable without modifying the existing functionality. This could overcome any potential certification issues and result in less downtime when deploying the solution.
Establishing genuine theft alerts
Of course, a loss of power detected by the device may be down to a period of maintenance, during which power is routinely switched off. To ensure an alert would not be triggered in this instance, there needs to be a second layer of monitoring installed within the device that looks for the physical presence of the cable in addition to the presence of an electric current. A link could be attached between the second layer sensing device and cable so that when somebody attempts to dislodge the cable, a second signal would be triggered as the link snaps, alerting the authorities to the theft. A careful balance would also need to be struck in terms of the device's sensitivity in the presence of high tension catenary power lines.
Securing the future of signalling
The reality is that as global copper prices remain high, so too will the threat of cable theft. This is a recurring problem for global railway systems, but also impacts several other industries such as telecoms and utilities where customers can be left without landline or internet connections.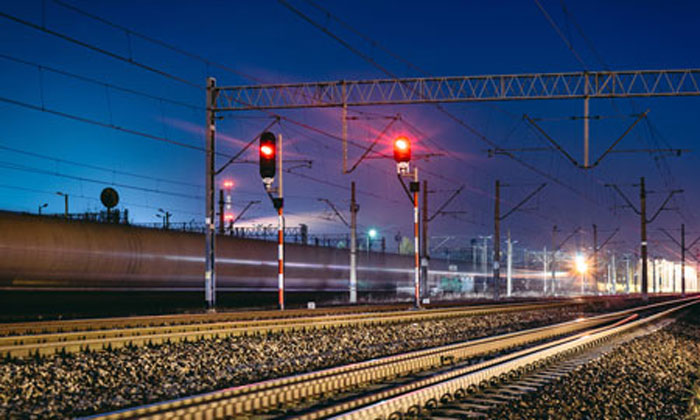 By adapting the IoT device for different network specifications, this solution could be rolled-out across numerous sectors. In addition to traditional measures including police taskforces6 and law enforcement, this cutting-edge technology offers an innovative solution to preventing this type of theft, not only saving operators revenue but allowing services to be delivered to the public without disruption.
References:
1. www.lme.com
2. https://brandongaille.com/20-extraordinary-copper-theft-statistics/
3. http://www.legislation.gov.uk/ukpga/2013/10/enacted
4. http://www.btp.police.uk/pdf/Stats%20Bulletin%202016-17%20FINAL%20Aug%2017.pdf
5. https://pdb.era.europa.eu/
6. https://www.ispreview.co.uk/index.php/2015/05/crimestoppers-and-bt-to-continue-fight-against-uk-copper-cable-theft.html
Biographies

Avinash Chaudhari is Assistant General Manager – Delivery & Operations, Transportation at Cyient. He has more than 17 years of qualitative rail signalling work experience in management, design, installation, testing, commissioning, operations and maintenance of railway signalling systems. He holds a Bachelor's degree in Mechanical Engineering & IRSE UK certification in rail signalling services.

Narendra Sivalenka, PMP® is Senior Manager – Semiconductor, IoT & Analytics at Cyient. He is responsible for generating and developing ideas that transform into potential business solutions. He has more than 18 years of cross functional experience in diverse fields such as IoT, fleet management, health monitoring, performance analysis and materials management. He holds a Bachelor's degree in Mechanical Engineering and Executive MBA in Business Management.