What are European railways delivering to enhance the passenger experience?
From the Community of European Railway and Infrastructure Companies (CER), Libor Lochman, Executive Director and Ulrich Fikar, Senior Policy Adviser – Passenger, explore the options which ensure rail becomes more attractive to passengers as the expectations of seamless mobility continue to grow.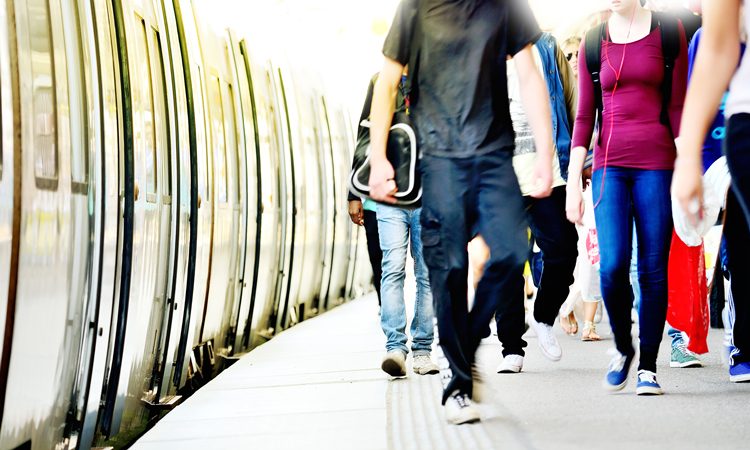 The rail sector plays an important role in the EU economy, with 2.3 million EU citizens directly and indirectly employed and a Gross Value Added (GVA) of €149 billion. Rail is also nine times less CO2‑intensive than aviation for passenger travel.
Passenger rail transport in Europe has been growing its market share for the last decade. Railways in the EU transported approximately nine billion passengers in 2016. Passengers travelled 489 million kilometres by rail in 2017 and traffic volumes have been increasing at a 1.6 per cent average growth rate over the last decade.
Rail is a popular means of transport for European citizens: Four out of five Europeans take the train occasionally, at the very least. Nevertheless, there is a lot of ground still to be gained.
Passengers nowadays expect seamless mobility; however, mobility is a highly competitive business. The train operating companies are therefore developing more attractive offers for passengers, striving to ensure all their trains and services meet the highest standards and embracing digitalisation and innovation that enable them to act as a mobility integrator.
To allow passenger rail services to fulfil their development potential, railway undertakings need to be able to rely on the rapid deployment of a stable regulatory framework in combination with a committed European policy promoting decarbonisation of transport and environment-friendly mobility.
Improving the passenger experience
CER members understand passenger experience is a decisive factor when customers pick a transport mode in a highly competitive environment.
It can take just one unsatisfactory experience to change the perception of an overall reliable and safe product. For example, the recent Rail Market Monitoring Report indicates that on average 90 per cent of rail passenger services are punctual. However, another survey by the European Commission, the Eurobarometer on rail satisfaction, shows that only 59 per cent of the respondents are satisfied with the punctuality and reliability of railway travel.
Depending on whether passengers choose to travel on long-distance, high-speed, regional or commuter services, they carefully consider a combination of many quality factors, such as journey time, reliability, frequency, flexibility and customer information.
The railways are determined to better meet the need of the individual rail passengers. They are putting their resources into developing seamless door-to-door customer services that include, amongst others, advanced route planning, real-time traffic information, mobile applications implementing related push notifications and ticketing.
Ticketing is indeed key: 75 per cent of Europeans are satisfied with the ease of buying tickets. Nowadays, passengers can buy train tickets via innovative distribution and sales channels in almost all EU countries, but there is no room for complacency. Railway undertakings therefore commit to implement e-ticketing for all their passenger services and continue to explore how to best provide dynamic travel information for the entire journey.
Cross-border journeys and through-ticket systems are progressively being developed for passengers who are planning journeys using transport services from multiple operators.
In 2016, railways and ticket vendors completed a set of distribution specifications, the so-called Full Service Model (FSM), a voluntary industry initiative between railways and third-party ticket vendors which is enabling wide distribution of European railway tickets. 2018 saw an increased uptake of the FSM specification, with more railway undertakings applying it and thus ultimately complementing the already existing European TAP TSI standards. The FSM also contributes to enhancing service quality, from the provision of pre-journey information to after-sales support; it has also been designed to facilitate the distribution of multimodal products.
Conditions for success
With all the aforementioned arguments it is obvious that railways must become the backbone of an intermodal mobility chain, since the majority of train journeys involve another mode of transport to and from the station. With 83 per cent of Europeans living within 30 minutes of a railway station, train stations are natural hubs for multimodal journeys.
How can we further boost the role of railways in sustainable mobility and attract passengers?
In February 2019, the CEOs of CER member companies adopted the association's policy agenda for the years 2019-20241 to inaugurate the upcoming new EU legislature with clear sectoral self-commitments as well as requests for ever better accompanying policies. The document lays out how the rail sector commits to continue improving its processes and services and places emphasis on customer orientation.
However, we also need EU policies that are consistent and coherent to foster the role of rail as the backbone of a sustainable European transport system and economy. While the sector is working hard to increase railways' competitiveness and to attract more passengers to rail, policy-makers need to play a key role in ensuring that fair framework conditions support rail's growth and ability to deliver on the EU's modal shift targets. Intermodal competition is increasing, and it is well-known that the rail sector has the highest social, safety and environmental standards compared to other transport modes – which go hand-in-hand with cost-related distortions between rail and other transport modes.
At the same time the sector needs efficient and well-maintained rail infrastructure, which remains a key prerequisite for railways to be able to deliver and compete by offering the most reliable, safe and environmentally-friendly means of transportation.
Ultimately, the sector is firmly engaging with passenger associations and is listening to critique and ideas from its passengers to improve rail services whilst maintaining its core feature of being a safe, flexible and affordable transport mode.
Reference:
www.cer.be/publications/ latest-publications/ cer-policy-agenda-2019-2024
Biographies

Libor Lochman has been Executive Director of the CER since 1 January 2012. Libor graduated at the Transport University in Zilina and has a doctorate in electronics from the West-Bohemian University Plzen. He has an extensive background in controlcommand and signalling systems and has acted as Director of the Railway Test Centre – a facility for testing European rolling stock, infrastructure and signalling components in Prague. Libor joined the Advisory Board of Global Railway Review in January 2013 (then known as European Railway Review).

Ulrich Fikar is a Senior Policy Adviser – Passenger for the CER. Ulrich has worked in Brussels for several years for the manufacturing sector. Before joining CER he was EU Public Affairs Manager for Danfoss, a leading technology company, and provided advocacy on energy efficiency and digital policies. For Orgalime, the European Engineering Industries Association, Ulrich was an Adviser on infrastructure policies, including smart cities and intelligent transport systems. He gained first‑hand experience in diplomacy as a trainee at the cabinet of the former President of the European Council, Herman Van Rompuy.