Innovative technology at the centre of rail freight's digital revolution
John Felty, Managing Director of Amsted Digital Solutions, says there are several ways that innovative technology and digital solutions can be used to ensure the rail freight industry keeps up with rail's digital transformation.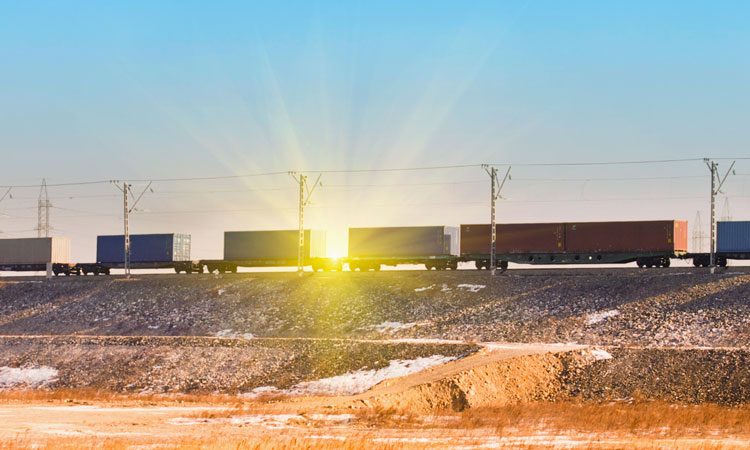 Do you think the rail freight industry still lacks a deep understanding of how innovative technology can add value to network activity?
The awareness level of the benefits of innovative technologies has been increasing at a dramatic pace across all sectors of freight transportation over the last two years. Private shippers are leading the charge as they seek creative ways to integrate the growing amounts of digital inputs into their operational activities. State actors are increasingly placing a strong focus on digitalisation in their operations, as they understand it offers a way to reduce operating costs, specifically in areas such as reduced maintenance and inspection time. These efforts will offer profound bottom-line benefits for years to come, minimising labour costs and improved operating efficiencies.
Why is real-time data useful in rail freight operations?
Real-time data in rail freight is useful in several ways. From a marketing perspective, it helps bring parity with the trucking industry by closing the visibility gap. Logistics departments benefit by getting actionable information on their supply chain flows before issues cause disruptions at manufacturing plants and distribution centres. Safety is enhanced and maintenance costs controlled when real-time data regarding component condition and health is available.
What are the main benefits of deploying wireless sensors to rail freight cars?
Today, the greatest benefits are coming out of the widespread availability of basic GPS information, and combining that with new and existing ERP and TMS systems. As wireless sensors become increasingly available you will see much greater benefits in areas such as safety and security, a shift to predictive maintenance and the benefits that brings to operational costs and 'up time' for wagons, and the commensurate increase in the overall model share of rail freight over trucking. This of course has a profound benefit for society as a whole, as it will help reduce the carbon footprint for transportation.
Where are your products and systems currently being deployed in the rail freight sector, and what level of feedback have you received from customers so far?
Amsted Digital products are being deployed across Europe, North America and other related heavy-haul rail freight markets, from intermodal assets to tank wagons and tank containers, and open-top and covered hoppers. Feedback from our customers confirms that our Supply Chain Visibility software platform is helping shippers, lease companies and railway undertakers to better understand the operational efficiency of their fleet, realising real value from digital technology.
What does the future hold for Amsted Digital Solutions? Are you prepared to adapt your solutions in line with the digital evolution of the rail freight industry?
Amsted Digital will follow our existing successful strategy of investing in core capabilities such as big data analytics, cloud-computing, smart distributed sensor technology for wagons and their related components, and expanded data integration into our Supply Chain Visibility software platform. These are the signals we are seeing from our markets and I am confident that these efforts will keep us at the centre of rail freight's digital revolution for years to come.

John Felty has over 20 years' experience leading telematics companies serving the global rail freight industry. He holds a Master's degree in political economy from the University of Washington and a MBA from the University of Houston. John is Managing Director of Amsted Digital Solutions, SAS.
Related organisations
Related people