In-Depth Focus: How do we improve freight performance?
What projects, developments and innovative solutions are available to help transform rail freight operations in the digital era? This In-Depth Focus examines the latest methods to make rail freight more environmentally friendly, more cost-effective, more efficient and much safer.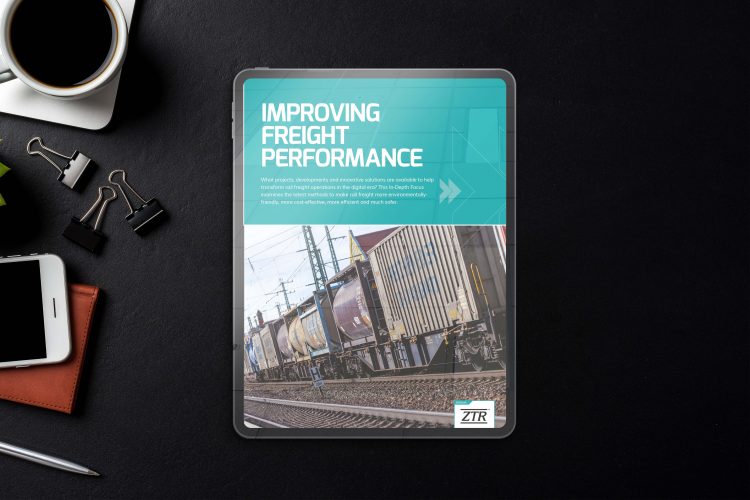 Rail freight in the next decade: Potential for performance improvements? Moving freight by rail is no doubt the most energy-efficient means of land-based transportation, but as Libor Lochman, Executive Director of the Community of European Railway and Infrastructure Companies (CER) explains, more must still be done to entice potential customers onto rail and achieve a modal shift for freight.
Freight innovation in Australia Danny Broad, Chief Executive Officer of the Australasian Railway Association (ARA), provides an overview of three exciting and innovative projects being implemented by Australian rail freight operators which highlight how rail freight in the country is being transformed.
Steaming ahead to a digital future The rail sector is rarely perceived to be at the forefront of cutting-edge logistics technology. But this could not be further from the truth; huge strides are now being made to modernise rail by enlisting the latest technology and the best creative minds. Alex Veitch, Head of Multimodal Policy at the Freight Transport Association (FTA), the organisation representing the interests of the logistics sector, unveils some of the innovative projects currently being developed around the world. The teams behind these projects all have a similar ambition: To bring rail freight operations into the digital era. From Artificial Intelligence (AI), automation, the Internet of Things (IoT) to big data, these innovative solutions are helping to reduce logistics costs, drive operational efficiency, unlock new railway capacity and improve safety.