Get there, greener: How can the rail industry appeal to environmentally conscious passengers?
As commuters begin to consider the environmental impacts of their travel more, Jeremy Long, CEO of European Business for the MTR Corporation, discusses how the rail industry can build on its current strengths to become the travel mode of choice for more passengers.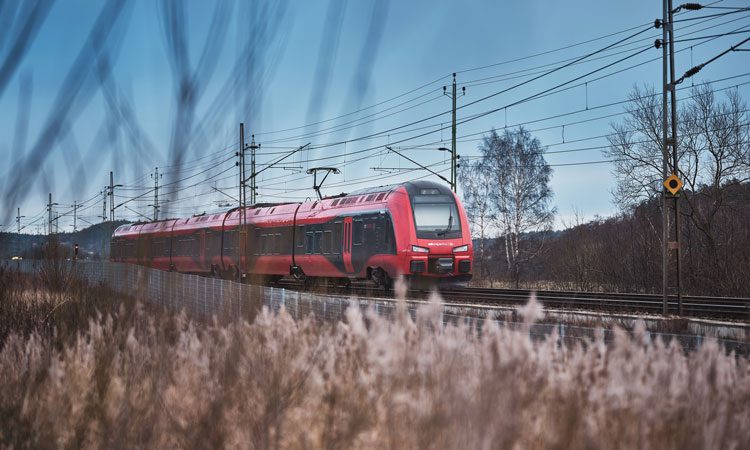 As one of the most environmentally friendly ways to travel, governments and the rail industry need to think ambitiously about what we can achieve, and work to increase the usage of rail over more damaging modes of transport.
So, as MTR, we are playing our part, certainly, to do more to make it easier for commuters to choose environmentally friendly options, to invest in infrastructure, to improve the emissions of our services, and to promote and reward behavioural change.
We've started making progress and are indeed reaping the rewards, particularly in Sweden, where the MTR Express rail service between Stockholm and Gothenburg is gaining ground against its air travel competitor as a result of the quality, environmentally friendly service it provides. But how do we build on that momentum? How does rail become the transport mode of choice for even more environmentally conscious passengers?
The environmentally friendly choice
According to experts, a train journey produces just 14g of CO2 per passenger kilometre, compared to some 285g for air travel.
At the heart of the issue, the rail industry lays down a formidable marker. According to experts, a train journey produces just 14g of CO2 per passenger kilometre, compared to some 285g for air travel.
In an era where more and more consumers consider the impact of their purchases on the environment, there is a huge opportunity for the rail industry to make itself the travel mode of choice if it positions itself correctly.
MTR's experience
But rail must continue to innovate in terms of convenience and customer service.
For its part, MTR has set a great deal of focus behind improving the passenger experience in recent years to help bridge the convenience gap. We have put increasing amounts of effort into 'intelligent mobility' – the use of technology to improve the efficiency of transport – and thus make the environmentally friendly option even more appealing.
Whether this be through the personalised travel information that characterises the 'MyHeadsapp' journey planner on its operations in Sweden, or the digital-only ticketing and information flow to passengers on its intercity MTR Express service, we are already seeing the results of our efforts.
In Sweden, the MTR Express route between Stockholm and Gothenburg is gaining popularity rapidly over its air travel equivalent, and this success can be built upon if the right infrastructure investment supports it.
Where next?
Recognising this trend, many governments are looking at how they might accelerate their investment into railway infrastructure. One option is to attract the private sector to invest in long-term railway infrastructure schemes. Such funding models are already applied successfully around the world – MTR has already seen this public-private approach applied to great success in mainland China and Sydney where MTR has been an investor in long-term infrastructure projects.
Railways are enjoying a strong reassurance around the world, and governments should look at ways of quickening the pace of modal shift.
Biography
Jeremy Long joined MTR in 2005 to lead its growth strategy in Europe. Since then Jeremy has led all of MTR's bidding activity and the mobilisation and development of each of MTR's business interests in Europe. He is currently Chief Executive Officer – European Business of MTR Corporation. Jeremy was formerly Managing Director of FirstGroup Rail Division, the largest portfolio of UK rail businesses, and was Founder and Chief Executive of GB Railways Group plc, an award-winning passenger franchise, open access and rail-freight operator.
Related organisations
Related people