Exploring innovative solutions for reducing railway noise and vibration pollution
The railway industry has been supporting R&D as a key factor to improve the competitiveness of the sector. Research, development, and innovative approaches into different elements and materials of railway systems are considered key endeavours to ensure the future of the sector, and one of the issues that is receiving the most attention is passenger experience. Therefore, Spanish railway companies are reinforcing their R&D efforts into different topics, such as issues relating to noise and vibration pollution. Pedro Fortea, Director at Mafex, the association representing the Spanish railway industry, explores further.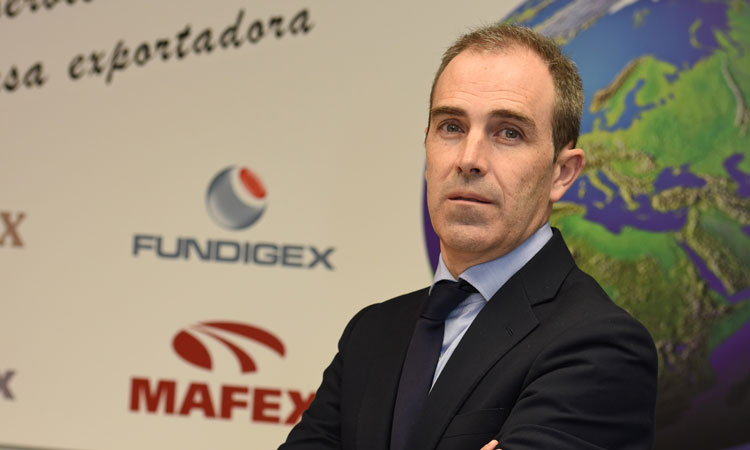 In order to maintain rail's position as the greenest mode of transportation, the environmental impact of railway operations must be minimised. This is the reason why noise pollution has been one of the main environmental challenges for the railway sector. 
The noise generated by rail traffic is one of the main causes of environmental pollution generated by the railway system. In the European Union (EU), it is estimated that 20 per cent of the population live in areas with unacceptable noise and vibration levels. The main sources of noise and vibration on the railway system are due to rolling, cornering, aerodynamics, bridge crossing, auxiliary equipment, and transmission through the ground. In all of these fields, CEIT has begun intense research into looking for more efficient solutions.
Some of the solutions, for example sound-proofing systems for wheels and rails, can be transferred to other industrial sectors. Similarly, there are technologies developed in other industrial sectors, such as aeronautics, that could be transferred to the railway sector – for example, reducing the weight of structures. 
Nowadays, passengers expect quieter and more comfortable vehicles that provide a better experience when using rail as a mode of transportation
For this reason, and with the purpose to raise the technological level of rail companies, the industry is already introducing great developments to promote railway as one of the greenest modes of transportation.
Nowadays, passengers expect quieter and more comfortable vehicles that provide a better experience when using rail as a mode of transportation. In order to address challenges faced by the sector, manufacturing company 3M is committed to offering a quieter rail car, reducing the vibration of the seats and floor so that the noise does not interfere with passenger activities during their trip. There are different sources of noise and vibrations in the operation of a rail vehicles – the most important distinction is between structure-borne vibration and air-borne noise. 3M's innovative solutions work in three areas: prevent, dissipate, and target uncomfortable frequencies. They are focused on preventing noise and vibration from the source by using self-adhesive foams and slick surface tapes that reduce rattle, squeak, and friction. Thus, the dissipation is done by using self-adhesive acoustic absorbers and dampening tapes.
Other sectors like automotive and aerospace have been very active and innovative for over 50 years in targeting noise and vibration control. The significant reduction of vehicle weight in these industries has been a source of noise and vibrations, and many synergies can be found within the rail industry where lightweight is currently a major trend.  
Other sectors like automotive and aerospace have been very active and innovative for over 50 years in targeting noise and vibration control
Other works done to reduce noise and vibrations that are focused on the ballast should also be highlighted. For example, the company COMSA Corporación is leading the development of 'Neoballast', a ballast coated with an advanced binder and end-of-life tyre powder to reduce noise and vibrations in railway infrastructure, among other benefits. This innovative solution has already been tested on an open-to-traffic track and has obtained good results. Neoballast is compatible with other solutions, such as anti-vibration mats, under-sleeper pads, composite sleepers, and even with artificial ballasts.
Metropolitano de Tenerife, for example, has installed an anti-vibration blanket on the platform in areas with buildings within eight meters from the light-rail track. In sections with embedded rail track, they used 'insulating chambers'.
Moreover, Metropolitano de Tenerife has developed a detachable insulating chamber that reduces time and cost of maintenance. During the operation of the system, noises and/or vibrations are minimised with two measures: greasing (with flange greasers or applying lubricant) and rail grinding (correction of curvature wear). Other factors to be considered are weather and temperature. In winter, due to rain, noise decreases considerably. Thus, water becomes an excellent lubricant for the track, reducing noise and the appearance of track curvatures.
CETEST is working along similar lines, offering expertise in the design and selection of sound absorber materials through experimental testing and evaluation of transmission loss. CETEST expertise also includes the analysis of noise emitted by auxiliary equipment and development of solutions for vibration level reductions from the traction systems. CETEST has performed noise and vibration tests for both the rail and energy sectors (wind turbine tower and blades), and its methods and expertise can also be utilised in other sectors.
These aforementioned solutions are evidence of the Spanish railway sectors' efforts in R&D for the improvement of passenger experience. One of the priorities for the industry is to reinforce the sector as an eco-friendly transportation system. Research, development, and innovation play an essential role as a key element and as a competitiveness improvement. Thus, choosing this road means quite an opportunity to lead the sector through innovation to excellency.
After spending some years as the Assistant Manager of Fundigex – the Castings Exporter's Association of Spain – Pedro Fortea became the Director of Mafex in 2004 and has helped to develop its professional activity. Pedro studied at ESADE Business School, Escuela Universitaria (Cámara de Comercio de Bilbao) and Deusto University.