Stagecoach calls for new regulation to tackle cable theft on rail network
Stagecoach has called on the Government to introduce tough new measures to tackle the growing problem of cable theft…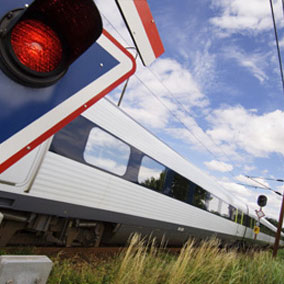 Transport group Stagecoach has called on the Government to introduce tough new measures to tackle the growing problem of cable theft on the UK rail network, including new rules to clamp down on unscrupulous scrap metal merchants.
Stagecoach Group Chief Executive Sir Brian Souter has written to Baroness Browning, Minister for Crime Prevention and Anti-Social Behaviour Reduction, seeking support for a package of proposals to target the thieves who bring misery to millions of rail passengers every year.
It follows a number of recent high-profile cable theft incidents, which have caused misery for thousands of rail users, wasted hundreds of thousands of pounds of precious transport funding and risked personal safety.
In June, cable thieves disabled Network Rail's signalling system in the Woking area, causing huge disruption for around 80,000 South West Trains customers in the busy evening peak and inconveniencing some passengers into the following morning. Last week, two cable theft incidents affected thousands of passengers using Southern and First Capital Connect services to travel into the capital.
Cable theft on the rail industry has grown by around a third between 2008/9 and 2010/11 -despite a range of industry measures such as burying cables, use of CCTV, special identifiers on cables, invisible marking of cable, securing cable in place, the use of trembler alarms and a scrap dealer education programme in partnership with British Transport Police (BTP). Extra, dedicated BTP officers are also being recruited.
The rail industry leads a cross-business group representing the main sectors of the economy affected by the problem, including power and telecommunications. The estimated annual cost to the UK economy of metal theft is around £770m.
——————-
You may be interested in our forthcoming conference Rail & Public Transport Safety & Security:

——————-
In partnership with BTP and the Association of Chief Police Officers (ACPO), the rail industry is also involved in steps to make cable and metal increasingly difficult to steal, as well as pushing for tougher sentencing, measures to reduce the value of stolen materials and pressing for legislative change to help eradicate the illegal market in stolen metal.
Sir Brian said: "The organised theft of metals is having a huge impact on the rail industry and its passengers, as well as on other critical aspects of the national infrastructure.
"Many rail customers know from bitter personal experience the terrible affect this can have on their daily lives. In June, thousands of our own passengers were severely delayed by a major cable theft incident. As well as the human cost of disruption, criminal activity in this area is now so damaging to our wider economy that we simply must act."
Sir Brian called for a range of measures, including:
A robust licensing regime – rather than the present registration system – with clear requirements upon the dealer to take steps to reduce the risk that stolen materials are purchased or received.
Scrap metal dealers to pay a licence fee in order to give local authorities greater funds to facilitate the regulation of the licence.
Property obtained by breaches of the legislation to be classed as criminal assets allowing Proceeds of Crime provisions to apply.
Police powers to close scrap metal dealers, in line with alcohol licensing, and police authority to search and investigate all premises owned and operated by a scrap metal dealer.
Measures to restrict trade in scrap metals to cashless payments and introduction of a requirement that scrap metal must be held for a certain period before being sold or processed in order to allow payments to be processed.
Searchable records to be kept of proof of identity of the seller of scrap and any vehicles used to transport it, for example through photo ID and CCTV.
Magistrate powers to add restrictions on to licences and to prevent re-opening of closed yards until conditions have been met.
Sir Brian added: "There are many entirely legitimate businesses operating in this arena and there is no desire to penalise them. Improved legislation should actually benefit the business of legitimate metal recycling companies, as well as increasing the amount of tax payments to the Treasury. We urgently need support across Government to make very rapid progress on this important issue."
Robin Gisby, Network Rail managing director of network operations, said: "Mindless thieves continue to cause delays and disruption for thousands of commuters across the country. The costs incurred as a result of these crimes run into millions of pounds a year, which is money we would otherwise spend on improving and maintaining our rail network.
"Cable theft is a huge issue and one which the rail industry is committed to tackling – but we can't do it alone. We need to see tougher sentences for cable thieves in the courts and the police must be given the powers they need to tackle the rogue scrap dealers who are profiting from the travelling public's misery."
Deputy Chief Constable Paul Crowther, of British Transport Police, who heads the ACPO Metal Theft Working Group, said: "There is no doubt that metal theft is a huge problem for the UK and it affects all types of industry in a variety of different ways. There have been incidents around the country in which homes, businesses and even hospitals have suffered power cuts and surges as a result of criminals stealing copper from power substations.
"Metal theft also causes significant disruption to rail services and that means real consequences for real people – missed business meetings, family celebrations and appointments for instance. And that's not to mention the huge financial costs to the rail industry and the dangers to the thieves themselves.
"We have increased the resources we are devoting to this issue and are working closely with Network Rail to find more effective ways of reversing this trend."
South West Trains operates one of the busiest commuter rail networks in Europe, running around 1,700 trains a day in and out of London Waterloo.
It was the most punctual large commuter network operator in 2010-11 and 90% of passengers were satisfied with the punctuality/reliability of services its services in the last National Passenger Survey. In 2010-11, it was one of only three train operators to achieve a year on year increase in punctuality.
Related organisations
Related people