Global market for rail wheels and axles expected to reach US$4.2 billion by 2027
A report has revealed that the global market for rail wheels and axles is expected to reach US$4.2 billion by the year 2027, trailing a post COVID-19 CAGR of 4.4 per cent over the analysis period 2020 through 2027.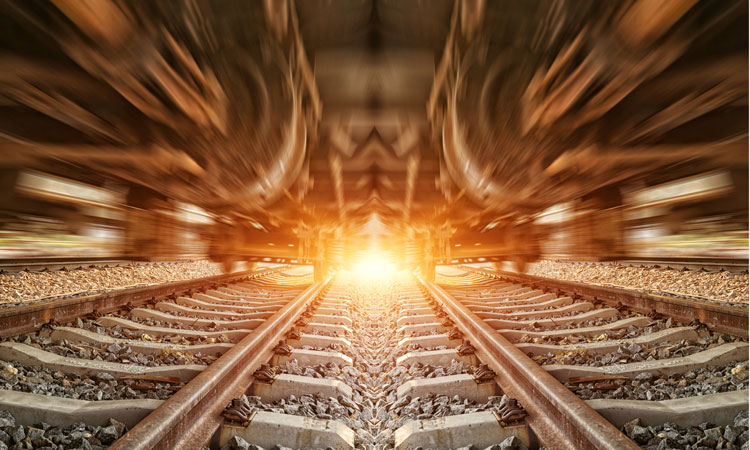 A Research and Markets report has revelaed that the global market for rail wheels and axles is expected to reach US$4.2 billion by the year 2027, trailing a post COVID-19 CAGR of 4.4 per cent over the analysis period 2020 through 2027.
The COVID-19 outbreak and associated restrictions on travel and movement have severely impacted transport connectivity across regions. The pandemic prompted various countries to close borders for passenger transport as well as impose varying bans on freight transport. The impact of COVID-19 pandemic on train operators around the global has already been severe. To contain the spread of the virus, countries all over the world, restricted the passenger and freight transport along their borders. Economic conditions have a direct correlation to movement of goods and the rail freight sector is the barometer of economic conditions. With global supply chains disrupted, rail transport of petroleum products, coal, chemicals, minerals and metals etc. stands massively impacted. With the world in a steep recession at -4.9 per cent GDP, consumer demand and manufacturing remains muted killing all hopes of a quick rebound in trade, logistics and transport. In addition, passenger rail transport services have also been severely impacted with all non-essential travel plans put on hold.
Diminished rail traffic numbers is a common thread cutting across countries worldwide. Lockdowns and interstate restrictions have interrupted rail movement. Virus led recession coupled with the decline in manufacturing output additionally is triggering huge traffic losses. Feeling the repercussions of the disruptions is upstream locomotive manufacturing including rail wheels and axles. Across countries, railroads are downsizing and closing yards as idle locomotives push up revenue losses. Freight operators are coming under pressure due to the low margins within the transport sector. For instance, a potential re-introduction of lockdowns in the anticipation of resurgence of the coronavirus in autumn may result in 40 per cent decline in the passenger traffic for the year 2020, while the freight transport throughout the European continent is expected to fall by 20 per cent. The COVID-19 outbreak is having significant impact on freight transportation and logistics industries, as increasing costs and shrinking capacity having a considerable impact on the industry activity. In the US, for instance, rail intermodal traffic declined by about 50 per cent during the Q1 2020. With the global supply chains coming under the impact of the virus outbreak, there will be significant impact on shippers in terms of capacity and pricing.
In a post-COVID-19 period, railways are nevertheless expected to bounce back. The travel mode is anticipated to gain from resurgence in domestic tourism market post-COVID-19 phase. Rail is likely to be considered by a large number of customers for regional travel to neighboring destinations. Rail is expected to provide a perfect option compared the slow sea travel and expensive flights. In contrast to airlines that are anticipated to face tax hikes by various governments, railways are expected to benefit from several initiatives. Rail is likely to benefit significantly from technological advances such as the hyperloop intended to reduce travel time along with rising popularity of rail holidays. The concept of rail holidays is also anticipated to erode the share of cruise industry. The COVID-19 pandemic is slated to accelerate the transition of passengers from other modes to rail in the coming years. In addition, the consistent focus on curbs on carbon emissions by the year 2050 is expected to drive more passengers to pay more attention to trains. The trend is likely to gain traction from the availability of more high-speed trains in China and Europe for business and leisure activities, which is estimated to reduce air traffic growth rate. Already second half of 2020 is beginning to witness increasing number of freight trains running between Europe and China. Freight trains along with container count registered a notable growth during the third quarter of 2020. The gains registered for rail freight are credited to its distinct advantages over other modes. While the use of less manpower requires fewer quarantine checks, considerably higher load capacity makes rail freight transport a more effective option than road transport. In addition, railway border crossing is relatively easier and effective, which reduces the risk of spreading COVID-19. The pandemic caused major disruptions for landlocked countries that are affected by high transportation cost. The use of international rail freight transport is expected to help these countries in minimising disruptions and recover quickly in the post-COVID-19 scenario. In addition, rail freight transport is being extensively used for transportation of medical supplies along with other essential products to several European countries. Operators of rail transport are proactively implementing desirable measures for mitigating the impact of the outbreak. While Russian Railways has announced an Emergency Response Center for supporting shippers and pushing coordination across different components of the transportation chain, Turkish Railways is pursuing transport of specific goods with Iran without any human contact. On the other hand, Uzbekistan Railways has come up with a software solution to process and provide customers with preliminary electronic information related to goods transferred by rail.
Related topics
Related organisations