NY Governor announces $76.4 million rail freight infrastructure investments
The $76.4 million funding from the Governor aims to renew and modernise rail freight infrastructure in New York.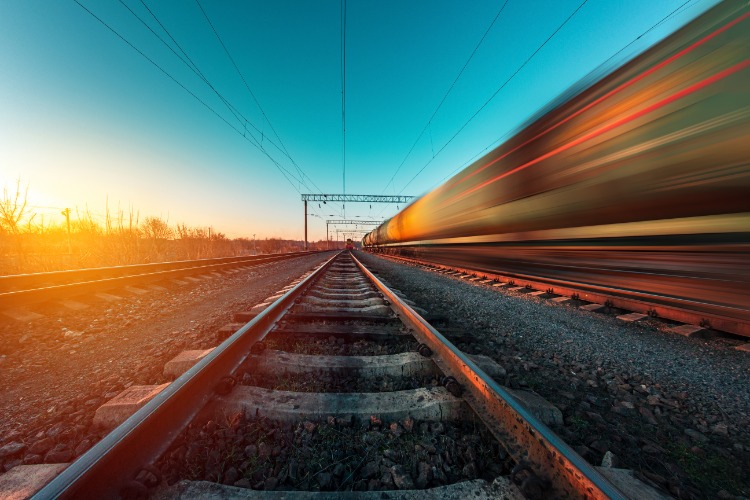 Governor Kathy Hochul has announced $76.4 million in funding for 38 projects to renew and modernise New York's rail freight infrastructure. These investments in rail freight improvements are essential for maintaining and enhancing market access for manufacturing and agricultural businesses across the State, including Alcoa in the North Country Region, Corning in the Southern Tier Region, and Lackawanna Products in the Western New York Region.
"The infrastructure projects funded with these grants will further fuel our economic comeback with new construction jobs, while making regional economies more competitive in the long-term and enhancing the movement of commodities in an environmentally sustainable way," Kathy Hochul, Governor of New York, said. "As New York leads the nation in its efforts to combat climate change, we will continue to prioritise funding for initiatives that promote economic growth in a responsible manner while mitigating threats to our environment." 
The Passenger and Freight Rail Assistance Program, administered by the New York State Department of Transportation, supports investments that enhance the safe movement of freight goods, improves service reliability to retain and grow manufacturing jobs, and supports economic development, especially upstate. This announcement provides funding for track and bridge rehabilitation, capacity expansion, procurement of cleaner rail equipment, and the modernisation and expansion of rail infrastructure in freight yards and at seaport facilities.
"Under Governor Hochul's leadership, New York continues to make smart investments in infrastructure to facilitate economic recovery and growth," Marie Therese Dominguez, New York State Department of Transportation Commissioner, said. "These targeted investments in rail will keep well-paying manufacturing jobs in upstate New York and ensure that goods are delivered efficiently, and in an environmentally sustainable manner."
"This investment in New York's rail freight infrastructure is much needed, and is a critical component of establishing a green, sustainable framework for our economy as we rebuild from the COVID-19 pandemic," Timothy M. Kennedy, New York State Senator, said. "I firmly believe this will strengthen both transportation capabilities and commerce state-wide, and I applaud the Governor for making this a priority."
The strategic investments in rail freight also serve to support New York's nation leading climate goals. Rail freight has proven to be one the most fuel-efficient methods for moving commerce and is more than three-times more efficient compared to goods movement by truck. A single rail freight train removes several hundred trucks from U.S. roadways, mitigating congestion and harmful greenhouse gas emissions.
"Investing in freight infrastructure is essential, not only maintaining but also modernising our established system and alleviating highway congestion," William B. Magnarelli, New York State Representative, said. "Manufacturing and agricultural businesses will benefit, helping and reinforcing the general economy of our state."
"Railroads of New York (RONY) wishes to thank Governor Hochul, our partners in the State Legislature, and the Department of Transportation for providing these essential funds," Charles Hunter, President of Railroads of New York, said. "This investment will help our state's railroads maintain and expand upon a safe, reliable, environmentally-friendly rail network that allows New York State businesses to realise the tremendous competitive advantage rail freight service provides in transporting goods all across North America."