Network Rail's Levenmouth Rail Link project begins
Network Rail have started construction on the Levenmouth Rail Link, bringing Levenmouth closer to the reintroduction of passenger services.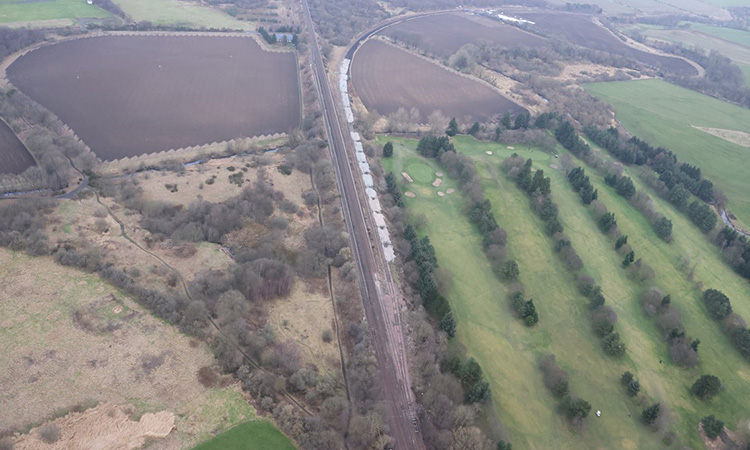 Credit: Network Rail
Following the green light from Transport Scotland for the £116.6 million scheme, Network Rail has started construction of the Levenmouth Rail Link. The work includes the removal of the old track bed and other route preparation activities in advance of the re-instatement of a double track railway and passenger services to Leven. The new project brings Levenmouth a step closer to the reintroduction of passenger services for the first time in more than 50 years, bringing the possibility of exciting new journey opportunities and economic benefits for the area.
By utilising much of the existing double track bed it allows a cost-effective delivery of capacity for passenger, charter and freight service growth and a step-change in new journey opportunities across the wider economic area to places of education, work and leisure.
The first services to run on the line will be diesel operated before conversion to electric operation at the earliest opportunity. Electrification, as part of the Scottish Government's decarbonisation action plan, will enable the earliest possible transition to electric services minimising future passenger disruption and ensuring work is delivered at the most efficient cost.
Two new fully accessible stations will be constructed at Cameron Bridge and Leven, both benefiting from active travel access infrastructure linking local communities and places. The programme will also explore the potential opportunities for freight and tourist/charter train operations to maximise the value this transformational investment can bring to the Levenmouth area.
"The Levenmouth Rail Link demonstrates our commitment to communities as new rail links bring many additional benefits such as connectivity to the wider economic area to allow new journeys for work, education and leisure," Bill Reeve, Director of Rail for Transport Scotland, said. "Our experience from the highly successful Borders Railway project makes clear that the maximum benefits of railway investment are realised when they are delivered as a package of improved transport measures and underpinned with community initiatives and projects. That is exactly what we are doing at Levenmouth as we work towards our decarbonisation and net zero targets.
"Construction of the new Levenmouth Rail Link is a major step towards transforming travel in the local area by creating new transport hubs connected to communities by active travel routes to enhance connectivity," Alex Hynes, Managing Director of Scotland's Railway, said. "It has the potential to improve social and economic conditions and deliver opportunities for jobs, education, recreation and tourism and make a real difference to people's lives."