STI Castell's depot safety system delivers impressive results for RATP
STI Castell's sustainable depot safety system for the 3-tracks metro depot outside Paris, has successfully eliminated human error and damages to materials.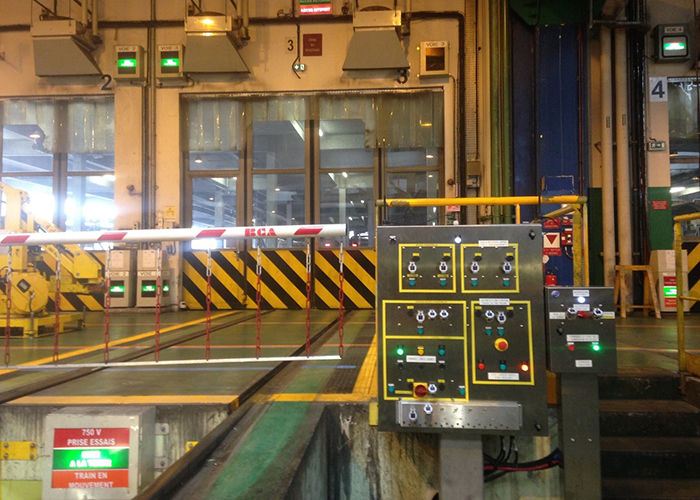 STI Castell, the pioneer and creator of safety key interlocking, installed a sustainable safety system to protect operating and maintenance personnel at a metro depot outside Paris, France.
The Depot Safety System has been designed by the STI team to eliminate accident risks and optimise procedures consignation and de-consignation time.
Isolating the power from overhead wires, permissions from management authority and incoming train movements, are tasks that are essential to enable the maintenance works and were considered critical to improve.
STI's depot safety system is fully automated and uses the latest PLC technology. STI provided a turnkey solution which includes the PLC controlled interlocking enclosure, the wireless communication crane controls, platform access, and signalisation alongside the track depending on the overhead wire status.
STI Castell has a longstanding relationship with the RATP facilities. The Depot Safety System was been installed four years ago, without a fault nor replacement required since then. This shows the real benefit of choosing safety interlocking combined with automation.
Related topics
Related organisations