Hitachi Rail begin $107m contract to install automation technology for NGR fleet
Hitachi Rail will install ATO combined with ETCS on all of Queensland's New Generation Rollingstock trains to help them operate with increased safety.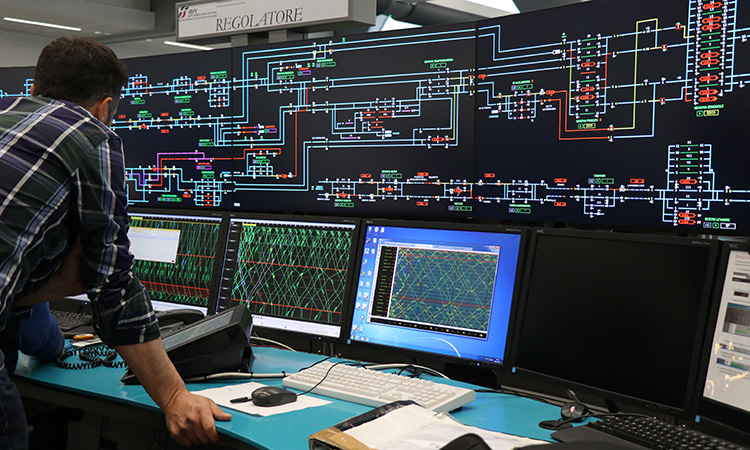 Credit: Hitachi Rail
Hitachi Rail has begun a major contract to install innovative technology to automate elements of Queensland's New Generation Rollingstock (NGR) fleet, further enhancing the safety and capacity of rail services for passengers in the region.
The AU$107 million contract will see Hitachi Rail install Automatic Train Operation (ATO) over European Train Control System (ETCS) Level 2 technology on all NGR trains. By combining ATO, which automatically controls the train's traction and braking to continuously calculate optimum speed, with ETCS, a signalling technology which monitors the train's movement and the speed limit on the track, the trains will be able to operate safely while running closer together. For passengers, this means that Queensland Rail will be able to run a greater number of services. The operator will also benefit from the significant energy efficiencies associated with consistently running trains at an optimum speed, helping to reduce costs and electricity usage.
By maximising the capacity on the line and enhancing energy efficiencies, this world-first application of ATO over ETCS using the global ETCS standard will help deliver a more sustainable transport network.
The contract will be delivered over a four-year period across the 75-strong fleet of six-carriage trains. The first two trains are undergoing technical fit-out and testing. In addition to the ATO over ETCS technology installation, Hitachi has also been awarded an additional contract worth AU$65 million for the maintenance of fleet through to 2046. Hitachi Rail is a world leader in autonomous and signalling technology. In Australia, Hitachi Rail's technology has enabled AutoHaul, the world's first autonomous heavy haul rail, to run its fleet of more than 220 trains autonomously across Rio Tinto's 1,700km rail network in the remote Pilbara region of Western Australia.
"We are delighted to begin work on a world-first application of ATO over ETCS technologies that apply the global ETCS standard on Queensland's NGR fleet," Roslyn Stuart, Senior Director of Australia for Hitachi Rail, said. "We are able to draw on our global expertise to deliver this innovative contract which will allow more trains to run on the line at any one time, while significantly improving their energy efficiency. Our work will benefit both passenger and operator, providing a service that will enable more seamless, sustainable mobility."