LE TRAIN and Talgo sign agreement to develop a fleet of high-speed trains
LE TRAIN have signed an agreement with Talgo for the development of a new fleet of high-speed trains based on the Talgo Avril train platform.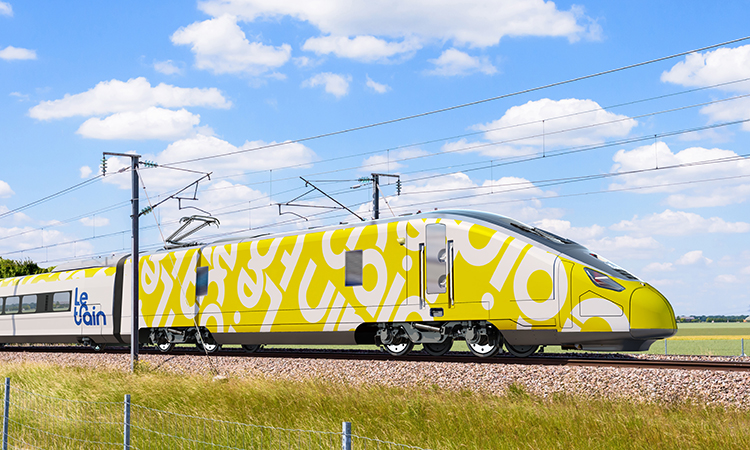 Credit: Talgo
LE TRAIN, France's leading private high-speed train operator, and Talgo, a European designer and manufacturer of railway rolling stock, have signed an agreement in Bordeaux for the future development of a fleet of high-speed trains adapted to the French market and based on the leading high-speed Avril platform.
LE TRAIN obtained its railway company licence on 24 December 2022 and is successfully progressing with all the requirements to start commercial operations. Following the call for tenders issued in early 2022 to major French and European manufacturers and after several months of negotiations, LE TRAIN and Talgo have aligned for the development of a new fleet of very high-speed trains based on the Talgo Avril train platform.
The new agreement
The two companies signed an agreement covering the potential future acquisition of a fleet of up to ten very high-speed trains, including possible extensions and the possibility to maintain the equipment in France, as well as the creation of a joint research and development unit in New Aquitaine to work towards the most efficient and sustainable mobility transport mode of the future: the train.
LE TRAIN passengers will board the AVRIL model, a concentrate of technology and innovation, renowned for its high reliability, the quality of its equipment, its energy efficiency and its modern and refined design. Once the relevant contracts have been signed, construction of the first ten trains will begin in the first half of 2023 at Talgo's plant in Rivabellosa (Álava). The first trains would leave its workshops in early 2025.
"With this major agreement, we confirm our ambition to offer daily high-speed journeys to the millions of inhabitants of the regions of New Aquitaine, Brittany, Pays de la Loire and Centre-Val-de-Loire," Alain Getraud, CEO of LE TRAIN, said. "We have chosen Talgo, one of Europe's leading manufacturers, with cutting-edge industrial technology and the industrial strength to guarantee the excellence of the equipment produced. The tailor-made design proposed by Talgo will enable us to develop a unique passenger experience, particularly for the on-board transport of leisure and sports equipment such as bicycles and surfboards. Finally, our two companies share a common ambition: to work in a sustainable way for low-carbon mobility."
"This is a great opportunity for our company to deploy its expertise and innovations north of the Pyrenees," Carlos Palacio Oriol, President of Patentes Talgo, said. "We are honoured that LE TRAIN has entrusted Talgo with the development of its first fleet of new high-speed trains. We are convinced of the relevance of the LE TRAIN model to make rail transport a real lever of ecological transition."