Salford Central station reopens after platform accessibility upgrades
After a five-month multi-million pound investment, Salford Central station has now reopened to provide better accessibility for passengers.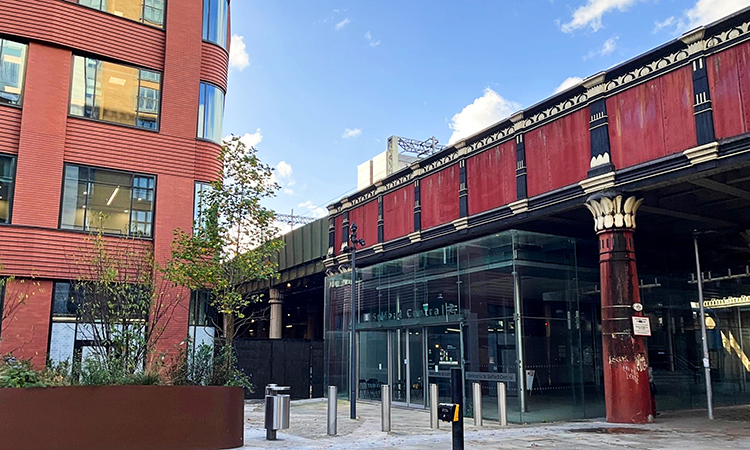 Credit: Network Rail
Salford Central station has now reopened after a five-month multi-million pound investment to provide better accessibility for passengers to get on trains. Network Rail completed the first phase of work upgrading the city's biggest station. Passengers have started to benefit from:
Higher platforms to reduce the gap between ground level and train doors to make getting on and off trains much easier – especially for people needing ramps
Tactile paving on platform edges for blind and partially sighted passengers to safely navigate through the station and access trains.
Now this work is complete Salford Central is much more accessible for disabled people, those with heavy luggage and parents or carers with buggies and pushchairs. Though the station already had lifts to the platform before the work, the stepping distance between trains and the platform edge was too far for most trains to accommodate ramps safely. Now the height of the platform has been raised, it means ramps can be used for all trains at the station for the first time. Those who require a ramp to get on and off their train can ring ahead and organise this in advance by using the Assisted Travel service.
"I'd like to thank passengers for their patience while Salford Central has been out of action during our major improvements," Joanna Fielding, Scheme Project Manager for Network Rail, said. "This is an important step in our commitment to making rail travel accessible for all in Greater Manchester, with more investment coming to the station in the near future."
Further funding of £10m will be invested for phase two of the station upgrades next year, which will see a covered walkway from the lift to the platform and more accessible toilets built. Network Rail will continue to work with Transport for Greater Manchester (TfGM) and station operator Northern during the next stage of work in 2024 to maximise the benefits for passengers.
"All of our city centre stations need significant investment and we have made the case for this," Andy Burnham, Mayor of Greater Manchester, said. "I'm pleased to see improvements being delivered in Salford, and I hope to see this mirrored across our region's other railway stations."