RAILwAI signs contract with Catalonia General Railroads
RAILwAI have signed a contract with Catalan General Railways, marking the start of RAILwAI's international expansion.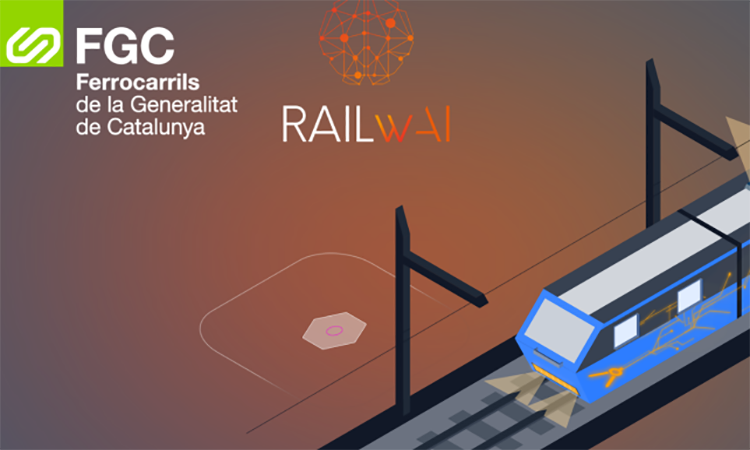 Credit: RAILwAI
RAILwAI, French editor of a software that optimises the maintenance of guided transport infrastructures, has announced the signing of a contract with Catalan General Railways (FGC). RAILwAI increases the reliability and availability of rail infrastructures through AI and the processing of data, often scattered and poorly valorised, from sensors or inspection wagons.
Spain, a high-potential market
This expansion is part of the company's strategy to offer its solution to rail operators and infrastructure managers across Europe.
"The particularity of the Spanish market is that the autonomous communities have great decision-making power when it comes to the rail network," Bruno Dabilly, Managing Director of RAILwAI, said. "So it was only natural for us to turn to this market to kick-start our international development."
The opening of this office has led to the recruitment of Marta Miralpeix, Business Development Manager in charge of international activities. Further recruitment in Spain may follow.
First contract signed with FGC
On May 25, RAILwAI signed its first contract with Railroads of the Catalonia Generalitat (FGC). This state-owned company, founded in 1979, operates a network of over 300 kilometers of railroad lines.
RAILwAI was able to convince the Catalan company of the relevance and efficiency of its GEOMETRY module, a tool specialised in the detection and analysis of geometric anomalies present on railroad tracks. This module, optimised by advanced pre-processing algorithms, enables precise contextualisation of defects, making it easier for maintenance teams to visualise and understand infrastructure problems.
The RAILwAI solution automatically classifies anomalies in the interface in the form of "lifecards", an innovative approach that not only contextualises defects, but also identifies their causes.
"We are very proud to sign this first Spanish contract with FGC! The GEOMETRY module will allow us to anticipate ahead of incidents and streamline track data processing by reducing analysis times by 80% compared with traditional tools." Dabilly continued.