Plans to expand the HS2 network to Manchester move forward
HS2 have introduced a set of proposed changes in a Bill to Parliament which will expand the network to Manchester.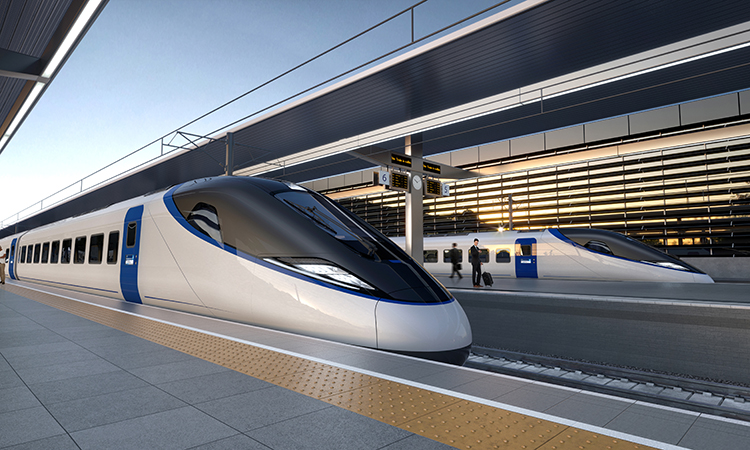 Credit: HS2
HS2 Ltd, the company building Britain's new low-carbon high-speed railway, have confirmed that a second set of proposed changes to the High Speed Rail (Crewe – Manchester) Bill has been introduced to Parliament.
The submission of Additional Provision 2 (AP2) is an important milestone in the parliamentary process. It keeps HS2 on track to open the Crewe – Manchester extension between 2035 and 2041, ensuring zero carbon rail services extend to Manchester's two new dedicated HS2 stations at Manchester Airport and Piccadilly.
HS2's construction is currently supporting more than 28,500 jobs and over 3,000 UK-based businesses, including 190 in the Northwest, have already won work supplying materials, products and services.
The High Speed Rail (Crewe – Manchester) Bill, which seeks powers to extend and operate the new high-speed network to Manchester, was submitted to Parliament in January 2022. The first set of proposed changes to the Bill, known as Additional Provision 1 (AP1), was introduced six months later.
Changes to hybrid bills aren't uncommon and reflect the ongoing work that HS2 Ltd undertakes to ensure it builds the best railway in the best way. This includes developing the design for the railway, acting on new information, and assessing feedback from individuals and communities affected by the construction proposals.
One year on from the submission of AP1, communities are now invited to view the latest set of proposed changes and have their say on the supporting documentation through a public consultation.
"Extending the HS2 network to Manchester will vastly improve connectivity between the UK's major towns and cities, while freeing up vital capacity on the existing rail network for more local and regional rail services," Stephen Smith, Head of Consultation and Engagement for HS2's Phase 2b programme, said. "This latest set of design changes reflects our ongoing commitment to minimise disruption during the construction and operational phases. Feedback from communities plays a vital role in the design process and we encourage people to have their say before the consultation closes."