Automated Incident Alerts Allow for Real Time Safety Updates
Telent's MICA workforce automation platform, integrated with Purple Transform's SiYtE insights platform, sends incident alerts in real time.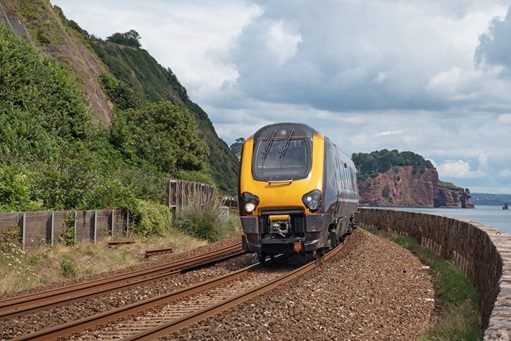 A new platform will improve the safety, security, and operational performance of UK railways due to a new platform that uses cutting edge analytics and machine learning to provide automated incident alerts and previously hidden data insights.
The integration of Telent's MICA workforce automation platform and Purple Transform's SiYtE insights platform can send automated incident alerts in real time to station control rooms by using smart cameras and sensors to automatically detect safety incidents at the station and on the tracks.
Dawlish and Dawlish Warren stations in Devon successfully installed it, where the railway runs alongside steep cliffs, putting trains and the track at risk of damage from rock fall.
IoT sensors fitted along the cliffs detect any rock fall and send an automated communications message for investigation and approaching trains can be notified of any potential danger. Smart cameras enhance safety at the station by identifying risks and unauthorised or trespassing personnel on the tracks and delivering real-time alerts to the control room.
"Organisations can be overwhelmed by data and extracting insights to inform operational and business decision-making has never been more complex," Director of Rail at Telent, Kevin Bonanno, said. "Combining the Telent and Purple Transform platforms simplifies the collection, correlation and visualisation of data and puts insights in front of the right person at the right time."
The Tube, DLR, and Network Rail trust Telent's MICA to manage over 2 billion passenger movements at 240 stations including Oxford Circus, Waterloo, and St. Pancras International. It delivers real-time video surveillance (CCTV), public address, passenger help point, fire and security alarms and alerts directly to control room operators via a single pane of glass.
The new, upgraded platform uses cutting edge analytics, machine learning, IoT and data aggregation to give users access to previously hidden data insights to improve safety, security, operational performance, and passenger experiences.
The combined solution can also transform legacy CCTV cameras into smart sensors capable of machine learning. It integrates wireless IoT sensors and ingests third party data sets to solve problems through the ethical and cutting-edge use of AI and data analytics.
It combines Telent's experience in the design, build, support, and management of the UK Rail's critical digital infrastructures with Purple Transform who use a powerful combination of human intelligence and artificial intelligence to unlock the potential in an organisation's data to improve safety, security, operational performance and passenger experiences.
"I've had the privilege of collaborating with Telent for several years, and I hold its wealth of technical experience and domain expertise in the highest regard," Greg Butler, CEO of Purple Transform, said. 
"Combining both organisations market leading and proven platforms enables Telent to provide infrastructure owners and operators with the next generation data driven solutions to deliver transformative operational and business outcomes," Bonanno added.
Related topics
Related organisations
Related people