CER Executive Director joins Global Railway Review Editorial Board
Libor Lochman, Executive Director of the CER has joined the Editorial Board…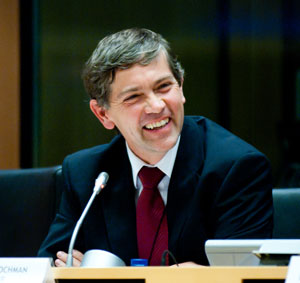 CER Executive Director Libor Lochman stated: "It was a real pleasure to work with Mauro Moretti..."
Global Railway Review is pleased to announce that Libor Lochman, Executive Director of the CER (European Railway and Infrastructure Companies) has joined the Editorial Board of the publication.
Libor Lochman has been Executive Director of the CER since 1 January 2012. Born in 1963 in Czechoslovakia, he graduated at the Transport University in Zilina and has a doctorate in electronics from the West-Bohemian University Plzen. Libor Lochman has a strong background in Control-Command and signalling systems. Prior to his role as CER Deputy Executive Director and leader of technical affairs (2007-2011), he acted as Director of the Railway Test Centre, a facility for testing European rolling stock, infrastructure and signalling components, in Prague (2000-2005).
Commenting on joining the Editorial Board, Mr. Lochman said: "Global Railway Review is a well-established technical journal which regularly reports about the European rail sector. I am pleased to be part of the Editorial Board and I am looking forward to regularly sharing my expertise with key decision makers from the European railway world."