EU support to help solve Lyon's rail travel bottleneck
The European Union will provide co-financing of almost €3 million from the TEN-T Programme…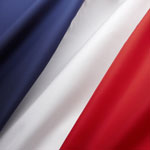 The European Union will provide co-financing of almost €3 million from the TEN-T Programme for a project to further construction of a new railway line around Lyon in France. The project, which is part of the "High speed railway axis of southwest Europe" (TEN-T Priority Project 3), will help to solve the current rail bottleneck problems around Lyon.
The project, which was selected for funding under the 2011 TEN-T Annual Call, will support the advanced studies required for the construction of a new double track, mixed railway line around Lyon. Once complete, this new line will help to relieve the bottleneck problems for rail transport in the Lyon region and also help create a more efficient rail corridor for both passengers and freight.
The actions covered by the project include conducting a number of studies, such as preparation of the agreements with local authorities as well as the identification of the most appropriate contract management approach for the construction project.
The project will be managed by the Trans-European Transport Network Executive Agency and is set to be completed by the end of 2013.
For more information: http://tentea.ec.europa.eu/en/ten-t_projects/ten-t_projects_by_country/france/2011-fr-93047-s.htm or e-mail: [email protected]