High speed rail update on phase two
Phase two public consultation on the proposed high speed 2 route and exceptional hardship scheme decision released…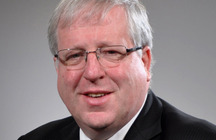 The Rt Hon Patrick McLoughlin MP
Phase two public consultation on the proposed high speed 2 route and exceptional hardship scheme decision released.
Today (17 July 2013) I am beginning a period of public consultation on the proposed route for phase two . This is the route the new high speed line will take from the West Midlands to Manchester and Leeds, with connections to the West and East Coast Main Lines to serve the rest of the North of England and Scotland.
HS2 will be a vital part of our infrastructure. This new high speed line will open up opportunities for this country that we have not seen in generations. Its scope to transform this country is enormous.
The delivery of a state-of-the-art, safe, reliable high speed network will not only better serve our great cities but will return Britain to the forefront of engineering and construction. We must seize the chance to deliver it. We can generate jobs, support regeneration and growth in cites and unite regions. This will enable them to better compete with the capital, building a stronger Britain
Phase two will turn HS2 into a truly national asset that we can be proud of. It is vital that we get it right. We need the views of the people who will be affected by the HS2 line or who stand to benefit from it, including representatives of cities and businesses to ensure that the high speed lines from the West Midlands to Manchester, Leeds and beyond are the very best that they can be.
This is an opportunity to strive for the very best in every aspect – to boost our regions, to embrace new and sustainable technology and to ensure the very best passenger experience. The views we get during this consultation will play an important part in informing my decision on a final route, station and depot options by the end of 2014.
The phase two consultation will run for 6 months and will be accompanied by a series of public information events from mid-October 2013 to early January 2014 where people will be able to review local information and speak directly with HS2 Ltd staff about the proposals.
Although HS2 will benefit the whole country, the government understands the impact and anxiety that these proposals have on property owners affected by the route. That is why I am today (17 July 2013) launching an exceptional hardship scheme (EHS) to assist property owners during the early stages of phase two's development. The scheme is designed to assist owner-occupiers of residential, agricultural, and small business property before the route itself is firmed up.
It is a temporary scheme to help people whose properties are affected by the plans for the line, and are experiencing (or are at risk of experiencing) exceptional hardship because they can not sell them. Successful applicants will have their properties purchased at 100% of their un-blighted open market value. That is, the value of the property were there no proposals for phase two of HS2.
It's not the only opportunity for compensation. As plans for the phase two line are firmed up, we will consider options for further long-term discretionary compensation. We will shortly launch a fresh consultation on such options for phase one. All this is in addition to statutory compensation measures.
I am determined to find the solutions that benefit the greatest number of people, best support our cities and have the least impact on our environment. Our consultations with the public are a vital part of achieving these goals – we want people to join the debate on phase two of HS2 – and help us to shape a network we can all be proud of.
Copies of the consultation document, High Speed Rail: investing in Britain's future consultation on the route from the West Midlands to Manchester, Leeds and beyond , the HS2 phase two exceptional hardship scheme decision document and other supporting documents will be placed in the libraries of the House.
Related topics
Related organisations