Railway lines between Bristol stations to be doubled, announces Network Rail
Passengers and businesses in Bristol (UK) are set to benefit from an increase in train and freight services, reduced journey times and a better travelling experience after Network Rail has announced the doubling of the railway lines between the city's two main stations…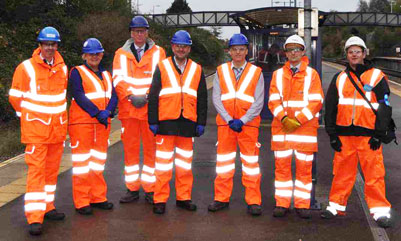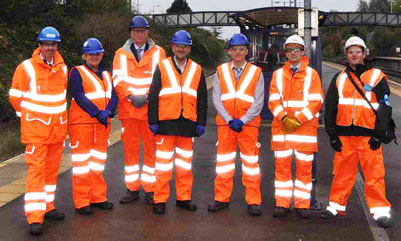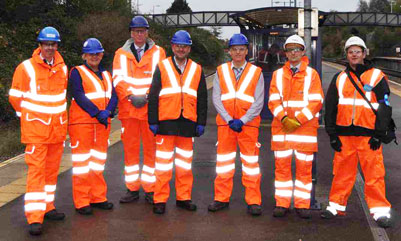 Passengers and businesses in Bristol (UK) are set to benefit from an increase in train and freight services, reduced journey times and a better travelling experience after Network Rail has announced the doubling of the railway lines between the city's two main stations.
Demand for rail travel into Bristol is continuing to increase and is set to rise by half in less than a decade. To help meet this demand, the number of lines between Bristol Temple Meads and Bristol Parkway stations will be increased from two to four through Stapleton Road and Lawrence Hill, resulting in an increase in train services and reduced journey times. The extra lines will also enable an increase in freight services, contributing to economic growth in the region by helping businesses to move more goods, more efficiently by rail.
Known as the 'Filton Four Tracks' project, the work forms part of Network Rail's Great Western Route Modernisation Programme to modernise and transform the Great Western Main Line from London Paddington through to Swansea. Under a separate programme of work, this route will also benefit from electrification and a new fleet of faster, quieter and greener electric trains by December 2017.
Andrew Haynes, Network Rail's Project Director for the West of England, said: "This is an exciting time for the growing city of Bristol. For the last two years we have been working closely with the city council to make sure this project becomes a reality and it's great news that we are now only a matter of weeks away from the start of work on this vital upgrade. The doubling of the tracks between Temple Meads and Parkway stations, together with our work to electrify the Great Western Main Line, will mean that passengers, residents and businesses in Bristol will benefit from an increase in services, reduced journey times and quieter, greener trains. All of this will help us to meet an increasing demand for rail travel and to continue to drive economic growth in the region."
Cllr Mark Bradshaw, Assistant Mayor at Bristol City Council, said: "I welcome the commitment to enhance our rail infrastructure by restoring the lost tracks at Filton Bank and much else. This will support the new faster electric services to London and South Wales, the vital connections towards Birmingham and HS2, and new capacity for growing our local MetroWest passenger and extra freight services. I saw for myself the scale of the planned works and the extra capacity and resilience which will be the result. There will be disruption but the longer-term benefits will be considerable. Network Rail, the DfT and our partnership of local authorities in the West of England area are committed to working together to make this happen."
Cllr Brian Allinson, Chair of the West of England Joint Transport Board and transport member for South Gloucestershire, said: "This four tracking is vital for our MetroWest plans to improve the local rail services, and it's a real milestone getting it started. The rail improvements, along with MetroBus, will provide so many more options for moving around and demonstrating to investors we are serious about investing locally."
Work to double the railway lines will begin in December 2014 and will be undertaken by Taylor Woodrow, following the award of a £33 million contract by Network Rail.