Rail Display makes it easier to book international rail travel
Amadeus has announced the UK launch of Rail Display – a simple to use rail booking tool that makes selling international rail as easy for travel agents as air travel…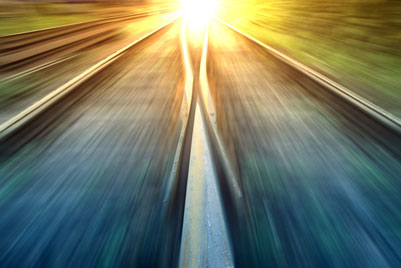 Amadeus has announced the UK launch of Rail Display – a simple to use rail booking tool that makes selling international rail as easy for travel agents as air travel. It gives the power to shop, book, issue tickets and assign seats with back office integration in one flow, in order to meet the needs of the 21st century customer.
Rail Display is a dedicated rail booking solution available in Amadeus Selling Platform. It enables agents to access the rail company's schedules and inventory, providing a 'single view' of fares and availability on a single screen. A graphical user interface makes it easy-to-use, improving agent productivity and requiring minimal training. Fully integrated into travel agencies' tools and processes (Profiles, Passenger Name Record, mid and back office feeds) it allows agents to combine air, hotel and rail content in a single PNR.
Using the Amadeus solution, full content for launch partner Voyages-SNCF can be accessed by all Voyages-SNCF accredited travel agents in the UK and Ireland. Amadeus agents will have access to all SNCF fares, origins and destinations, and products throughout Europe including services from Eurostar, TGV, Thalys and TGV Lyria, amongst others.
Demand for international rail is increasing for both business and leisure travel. It's becoming a real alternative and complement to business travel; time saving, the ability to work on-board, city centre to city centre convenience and environmentally friendly. And for the leisure traveller it opens up thousands of destinations throughout Europe with no long airport check-ins or transfers, no taxes or extra baggage fees and stunning scenery en-route.
Diane Bouzebiba, Managing Director of Amadeus, said: "We are delighted to introduce Rail Display in partnership with Voyages-SNCF, one of the world's leading rail ticket distributors. Travelling on high-speed rail in Europe is a superb experience and the time is now for travel sellers to embrace growing consumer demand and the extra earning potential of international rail travel.
Paul Lacey, Head of Trade Sales, Voyages-SNCF for UK & Ireland, said: "Access and 'bookability' are important cornerstones for continuing to grow sales of European rail. We are delighted that our partnership with Amadeus further extends the choice that travel agents have to offer a wide range of continental fares and products to their customers.