Crossrail tunnelling machine breakthrough at Liverpool Street
Crossrail's 1,000 tonne tunnel machine dubbed Victoria has successfully broken in to the eastern end of Liverpool Street Crossrail station. The breakthrough took place 40m beneath the City of London and is part of the 8.3km tunnel drive from Limmo Peninsula, near Canning Town, to Farringdon. Victoria now has 750m of tunnel to bore, before […]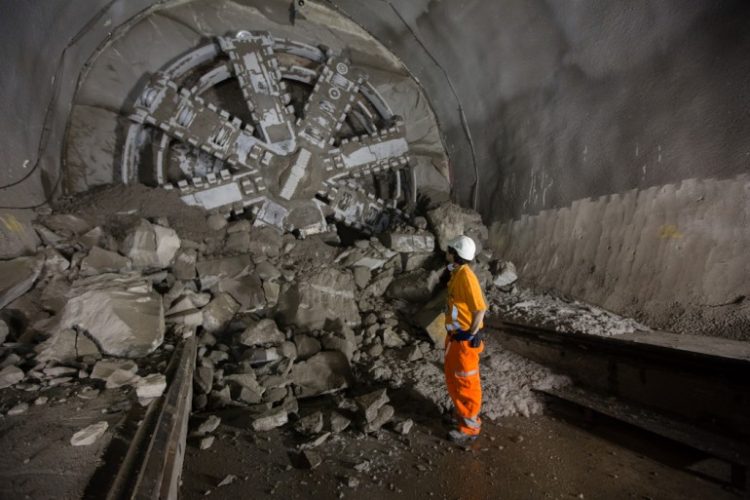 Crossrail's 1,000 tonne tunnel machine dubbed Victoria has successfully broken in to the eastern end of Liverpool Street Crossrail station.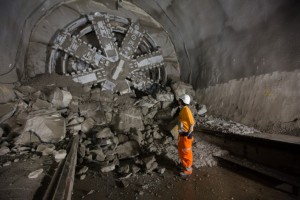 The breakthrough took place 40m beneath the City of London and is part of the 8.3km tunnel drive from Limmo Peninsula, near Canning Town, to Farringdon.
Victoria now has 750m of tunnel to bore, before arriving at her final destination at Farringdon station this spring when Crossrail tunnelling will complete. Eight Crossrail tunnel machines have been used to link the West End, the City, Canary Wharf and southeast London.
Over 40km out of 42km of rail have now been constructed as part of Europe's largest infrastructure project.
Crossrail believes on completion the capital's rail capacity will increase by 10 per cent bringing an additional 1.5m people within 45 minutes commute of central London.
Ten new Crossrail stations are being built in central and southeast London including Liverpool Street. The new station will be located between London Underground's existing Liverpool Street and Moorgate stations, with connections to both.
The majority of Crossrail services will begin in December 2018 with the remainder of the route open in 2019. The service will serve Reading and Heathrow in the west, through new twin-bore 21 km (13 miles) tunnels to Shenfield and Abbey Wood in the east.
Joint Venture Dragados Sisk is constructing the eastern tunnels between Pudding Mill Lane and Stepney Green, Limmo Peninsula and Farringdon, and Victoria Dock Portal and Limmo.
The station tunnels at Liverpool Street have been built by a joint venture comprising Balfour Beatty, BeMo Tunnelling, Morgan Sindall and Vinci Construction.