First Great Western franchise extended
FirstGroup have signed an agreement with the Department of Transport to continue operating the First Great Western franchise until 1 April 2019. The line which runs between London Paddington, the Cotswolds, South Wales and the south west will see major investment improvements in every area of the network. Plans agreed today include the largest fleet […]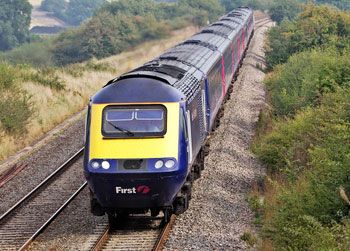 FirstGroup have signed an agreement with the Department of Transport to continue operating the First Great Western franchise until 1 April 2019.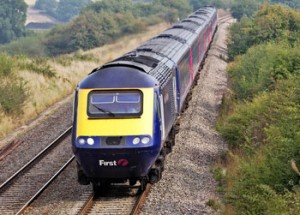 The line which runs between London Paddington, the Cotswolds, South Wales and the south west will see major investment improvements in every area of the network. Plans agreed today include the largest fleet upgrade in a generation, with new or updated trains planned for every area of the network. Approximately 3,000,000 seats per year will be added including 4000 morning peak seats into London every day by December 2018, increasing capacity and reducing congestion.
Faster more comfortable trains will be introduced improving journey times from London to Oxford, Bristol, South Wales, and Devon and Cornwall. This will be aided by the introduction of 369 new carriages through the roll-out of new hi-tech Intercity Express Programme. A free Wi-Fi service will also be introduced across all fleets.
Key commuter markets including Bristol, Exeter, Oxford and Gatwick Airport will benefit from increased capacity and 16% more peak time seats into and out of London Paddington station. It is expected services between London and Bristol will increase by 70%. The introduction of 58, 4-car electric trains for Thames Valley services will be introduced to improve congestion.
Stations across the network will see a £30 million investment programme implemented to improve facilities including security, customer information, accessibility and more car parking and bike storage.
Transport Secretary Patrick McLoughlin said: "I am determined that passengers in the west, Thames Valley and South Wales get a railway that is fit for the 21st century. This is a fantastic deal which will give them more seats, more services and brand new fleets of modern trains."
Tim O'Toole, Chief Executive, FirstGroup reacted to today's announcement: "We are delighted to be awarded the contract by the DfT to operate the Great Western franchise to at least 1 April 2019, in a deal that will deliver for passengers and taxpayers. As the proud operators of this important franchise, we will be using our unrivalled knowledge and experience of the network to help deliver significant upgrades over the next few years, in particular the introduction of new trains as the mainline is electrified.
"We are already working closely with the DfT and Network Rail to deliver the initial phases of the £7.5bn Great Western Mainline modernisation programme. This investment is the biggest on the route since Brunel, and will transform a key part of the country's transport infrastructure."
First Great Western will pay the government around £68 million to operate the franchise from September 2015 until April 2019.