TX Logistik consolidates rail link between Sweden and Germany
TX Logistik AG (TXL) has announced an increase in freight service between Herne (Germany) and Malmö (Sweden) from six to eight departures per week. The increasingly popular freight rail link between Sweden and Germany is used for transporting trailers containing all types of consumer goods. According to TX Logistik the demand is not solely based […]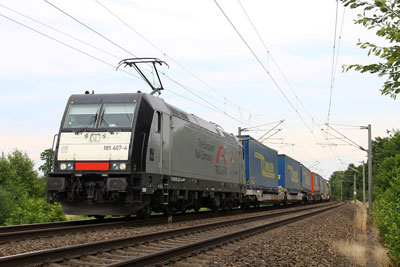 ©Timo Albert
TX Logistik AG (TXL) has announced an increase in freight service between Herne (Germany) and Malmö (Sweden) from six to eight departures per week.
The increasingly popular freight rail link between Sweden and Germany is used for transporting trailers containing all types of consumer goods. According to TX Logistik the demand is not solely based on the German market. Jörg Nowaczyk, Intermodal Divisional Director at TXL, explains: "We are acting as a neutral provider. Our train is open to anyone. This option is used by numerous Dutch transport companies having their goods transported to Scandinavia." Southern European countries such as Italy are also using the service via TXL driven trailers from Busto through Cologne to Herne and then on to Malmö using the rail link.
TX Logistik hopes to develop Herne's hub function and increase its European network in Scandinavia and in particular France and Spain.
TX Logistik's European network regularly links Scandinavia with Italy – for example, running intermodal trains between Padborg/Denmark and Verona/Italy, as well as Halden in Norway to Verona. The rail logistics company also runs domestic routes from Malmö to Eskilstuna and Stockholm.
The company expects future growth from the continued use of the new NiKRASA transfer system, which allows easy and efficient loading of non-crane semi-trailers onto standard rail carrier wagons without any changes to the equipment and business processes. At present, 70 NiKRASA transport platforms are already in use. It is hoped the technology will be implemented on the Herne – Malmö route.