Economic Affairs Select Committee report unconvinced by HS2 case
In a report published today, The Economic Affairs Select Committee concluded the Government has currently not made a convincing case for HS2 and must do so before Parliament passes the Bill. The committee stressed it supports transport infrastructure but believes the current case for investment does not represent a convincing argument for why it is […]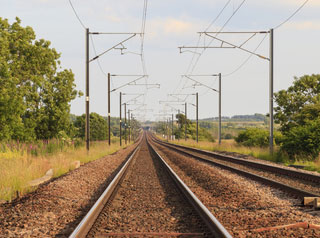 In a report published today, The Economic Affairs Select Committee concluded the Government has currently not made a convincing case for HS2 and must do so before Parliament passes the Bill.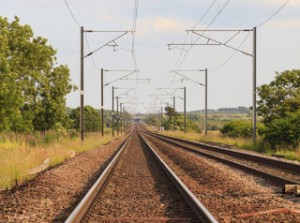 The committee stressed it supports transport infrastructure but believes the current case for investment does not represent a convincing argument for why it is necessary.
It is expected HS2 will be built at a cost of £50bn making it the most expensive infrastructure project undertaken in the UK. The project aims to increase capacity on the railway and rebalance the economy. However, the committee believes overcrowding is largely a problem confined to Friday evenings, weekends on long-distance trains and London-bound commuter trains. It disputes the idea that high speed rail will distribute economic benefits and suggests London would most likely profit from HS2. It recommends improving the trans-Pennine links and building northern legs of HS2 first as an alternative to current plans.
The Committee believes various costs can be reduced including the estimated £31.5 billion net of public subsidy. It suggests users of the proposed line, mainly business travellers, should carry more of the cost than is currently proposed. The report recommends further cost cutting can be achieved through reducing train speeds to 200mph rather than the proposed 250mph and terminating the line at Old Oak Common.
Chairman of the House of Lords Economic Affairs Committee, Lord Hollick, said: "The Committee are supportive of investment in rail infrastructure, but are not convinced that HS2 as currently proposed is the best way to deliver that investment. The Government are basing the justification for HS2 on two factors – increased rail capacity and rebalancing the UK economy; we have not seen the evidence that it is the best way to deliver either.
"We have set out a number of important questions on HS2 that the Government must now provide detailed answers to.  Parliament should not approve the enabling legislation that will allow HS2 work to begin until we have satisfactory answers to these key questions."
Responding to today's HS2 report, Michael Roberts, Director General of the Rail Delivery Group, which represents Network Rail and train operators, said: "With the UK's urban population forecast to grow by 14 million by 2050, HS2 has an important part to play in providing the extra services, longer trains and faster journeys that will be needed by long distance, commuter and freight customers.
"HS2 can transform the rail network and the rail industry is working closely with government, HS2 Ltd, passenger groups and suppliers to maximise the benefits of this important project.
Lord Hollick discusses the recommendations outlined in the new HS2 report from the Lords Economic Affairs Committee: