Scottish railway network receives financial backing
The Scottish railway network has received financial backing via a syndicate for new electric multiple units to run between Glasgow and Edinburgh. A consortium comprising of KfW IPEX-Bank, SMBC Leasing and Finance Inc. and RBS/Lombard will provide funding for 70 electric multiple units produced by Hitachi Rail Europe and a 10-year maintenance deal for the Scottish […]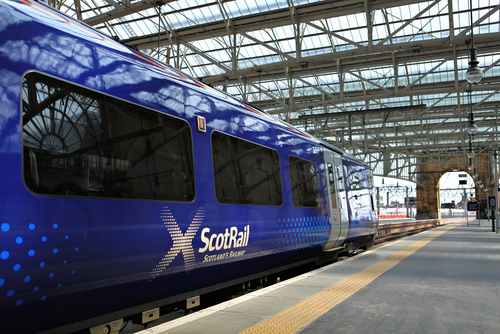 The Scottish railway network has received financial backing via a syndicate for new electric multiple units to run between Glasgow and Edinburgh.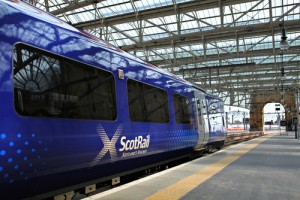 A consortium comprising of KfW IPEX-Bank, SMBC Leasing and Finance Inc. and RBS/Lombard will provide funding for 70 electric multiple units produced by Hitachi Rail Europe and a 10-year maintenance deal for the Scottish network. KfW IPEX-Bank has contributed GBP 140 million (around EUR 190 million) to the project.
The order has been placed by leasing company SMBC Leasing (UK) Ltd, which leases the units to the Dutch operator Abellio ScotRail Ltd. The latter won the bidding process for the franchise to operate the entire Scottish network "ScotRail" comprising 347 train stations, almost 800 trains and 4,850 employees. This includes the electrification of the Glasgow – Edinburgh line and the roll out of the new trains during 2017 and 2018.
The first seven trains will be produced by Hitachi in Japan; thereafter the remaining order will be produced at Hitachi's new Vehicle Manufacturing Facility in Newton Aycliffe, UK.
Christian K. Murach, member of the Management Board of KfW IPEX-Bank, commented on the funding: "We are supporting the heart of the Scottish railway network expansion by financing the rolling stock for the Glasgow – Edinburgh line." It is hoped the rail improvements will reduce congestion between the two cities and speed up travelling times.
The multiple units are 46 three-car and 24 four-car trains of the type AT200 EMU and can reach speeds of up to 160 km/h. The delivery of trains is expected to be complete by the end of 2018.
Related topics
Related organisations