Abellio launches new ScotRail franchise
Abellio has today marked the launch of the new ScotRail franchise at Stirling Station. The new franchise agreement plans to transform rail services for passengers in Scotland with the addition of brand new trains between Edinburgh and Glasgow and refurbishment of existing fleet. The programme of change is expected to increase capacity and improve journey […]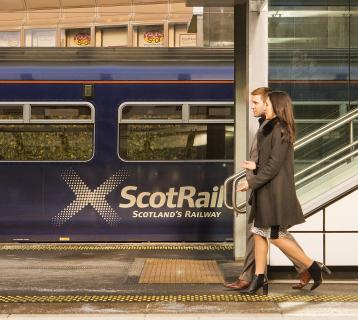 Abellio has today marked the launch of the new ScotRail franchise at Stirling Station.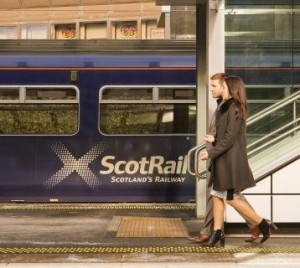 The new franchise agreement plans to transform rail services for passengers in Scotland with the addition of brand new trains between Edinburgh and Glasgow and refurbishment of existing fleet. The programme of change is expected to increase capacity and improve journey times. The franchise will also see the launch a new railway in the Borders – the longest new domestic railway in the UK for over 100 years.
Commenting on the launch, Jeff Hoogesteger CEO of Abellio Group said: "Abellio is proud to be serving Scotland and it is a privilege to be launching the new ScotRail from Stirling. Today begins a new chapter in the long story of Scotland's railways. As the new stewards of a vital part of Scotland's society and economy, we understand the responsibility given to us and will work every day to earn the faith that has been shown in us."
Derek Mackay, Minister for Transport attended the launch, he commented: "The ScotRail franchise is the single biggest contract let by the Scottish Government so it was important to us that the new operator could deliver not only a reliable and successful rail service for the country, but also that it would be an enabler for growth in our economy.
I look forward to seeing Abellio ScotRail become the beating heart of this exciting time for the railways in Scotland."