Figures reveal 94 percent satisfaction for Grand Central Railway
The Passenger Focus Spring 2015 National Rail Passenger Survey revealed a positive response for Grand Central Railway despite an overall drop in country-wide passenger satisfaction. The long distance open-access train operator, owned by Arriva group, provides services between Bradford Interchange, Halifax, Brighouse, Mirfield, Pontefract Monkhill, Wakefield Kirkgate, Doncaster and London King's Cross and North East […]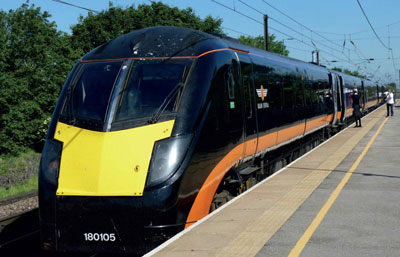 The Passenger Focus Spring 2015 National Rail Passenger Survey revealed a positive response for Grand Central Railway despite an overall drop in country-wide passenger satisfaction.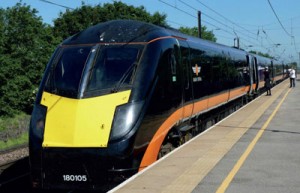 The long distance open-access train operator, owned by Arriva group, provides services between Bradford Interchange, Halifax, Brighouse, Mirfield, Pontefract Monkhill, Wakefield Kirkgate, Doncaster and London King's Cross and North East services between Sunderland, Hartlepool, Eaglescliffe, Northallerton, Thirsk, York and London Kings Cross.
In total 76 percent of passengers were satisfied with value for money and 96 percent satisfied with punctuality resulting in a 6 percent increase on the previous year. Passenger comments attribute the high level of satisfaction to helpfulness of staff, journey times, comfortable seating and plenty of legroom.
Richard McClean, Managing Director at Grand Central Railway, commented on the recent figures: "We listen to our customers and put their feedback into action to ensure Grand Central is always operating at the heart of the communities that we serve. We're delighted that our customers continue to express high levels of satisfaction with our services and we continue to pride ourselves on the reliability of our offering.
"As a small, open-access operator, we work innovatively to improve the experience for passengers. Along with significant investment in our fleet, we continue to work with our volunteer station ambassadors, providing help and guidance for passengers at the start and end of their journey when stations are unstaffed. Investing in local communities is not only positive for passengers, but by working with local volunteers, we can ensure visitors get the best welcome."
The overall picture for passenger satisfaction was down 2 percent to 80 percent compared to the previous year. Satisfaction with punctuality was also down 2 percent to 75 percent, this figure drops to 65 percent for commuters.