Rail passenger rights to be strengthened in Europe
The European Commission has called for better application and enforcement of rail passenger rights in the European Union. The European Commission has announced a new set of guidelines on passenger rights within the rail industry. According to the Commission the guidelines seek to clarify and strengthen the application and enforcement of rail passenger rights in […]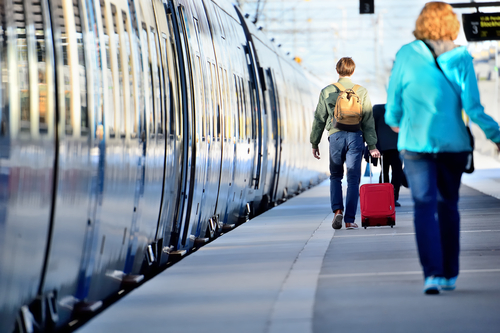 The European Commission has called for better application and enforcement of rail passenger rights in the European Union.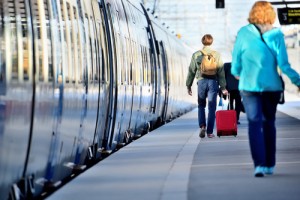 The European Commission has announced a new set of guidelines on passenger rights within the rail industry. According to the Commission the guidelines seek to clarify and strengthen the application and enforcement of rail passenger rights in the European Union. The commission has taken in to account points highlighted from the implementation of the Regulation and relevant case law of the European Court of Justice (ECJ). They include a greater need to make information about travel, tariffs and tickets fully available and equal right for passengers with separate tickets to experience the same as those with a single ticket. Other recommendations include an end to rail companies asking for medical certificates as a precondition to sell a ticket and adequate complaint handling mechanisms by railway companies and national authorities with strict timeframes to reply to complainants.
EU Commissioner for Transport Violeta Bulc said: "Transport is not about infrastructure, tracks, trains or trucks, it is about people. That is why the Commission has always put citizens at the heart of its transport policy. Under its leadership, the EU became the first area in the world where passengers have guaranteed rights across all forms of transport. Which is why I cannot accept that a lack of enforcement jeopardises this achievement. I therefore call on all Member States to ensure that EU legislation is correctly applied. The rail guidelines adopted today will provide some assistance. I also hope that the discussions in the Council on a new Regulation in the air sector can move forward, for the benefit of EU citizens."
In response to the new Commission guidelines, the Community of European Railway and Infrastructure Companies (CER) Executive Director, Libor Lochman, said: "Passengers' needs are core to the railways' priorities. We therefore welcome the publication of the interpretative guidelines as a means to further facilitate and improve the implementation of the Regulation and to promote best practices. CER will continue engaging with EU institutions and stakeholders to promote solutions for an ever-improved delivery of efficient services and of comprehensive customer care practices."
In addition to the Commission's on-going information campaign to raise citizens' awareness on passengers' rights, the Commission plans to launch an impact assessment in order to examine options to further improve rail passenger rights in the European Union.