Network Rail unveils redesign for The Lawn at Paddington Station
Network Rail reveals new images displaying the proposed redevelopment of The Lawn at Paddington Station. Paddington Station's retail area known as 'The Lawn' will undergo major renovation work thanks to significant investment by Network Rail in order to meet future demands of a major modern railway hub. The investment will transform The Lawn, located at […]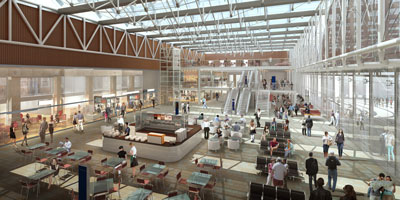 Network Rail reveals new images displaying the proposed redevelopment of The Lawn at Paddington Station.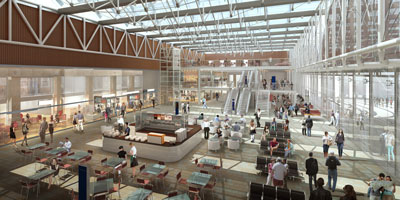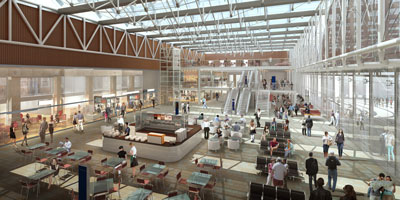 Paddington Station's retail area known as 'The Lawn' will undergo major renovation work thanks to significant investment by Network Rail in order to meet future demands of a major modern railway hub.
The investment will transform The Lawn, located at the rear of the station, into an area which will provide a modern retail and dining hub for station users whilst respecting the heritage of the 1854 built Isambard Kingdom Brunel station.
The development is part of Network Rail's wider strategy to provide a holistic experience for station users including a variety of retail and beverage outlets.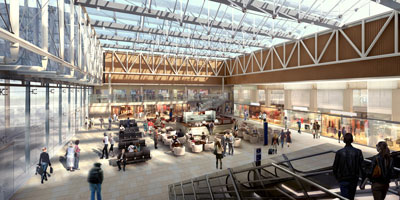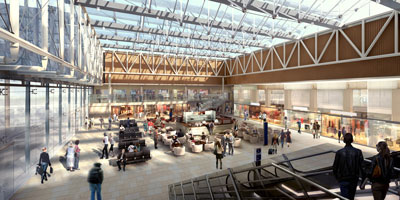 Stuart Kirkwood, Development Director at Network Rail, said: "We have listened to the views of passengers and understand we need to make these improvements whilst minimising disruption for the 60 million people who use Paddington station every year. Upgrading a busy station is always a challenge but we have the expertise to ensure the station remains open for business with minimal inconvenience to passengers and station users."
Paddington Station welcomes 60 million visitors a year; this is set to increase dramatically following the arrival of Crossrail in 2018 and the completion of major development within the Paddington Opportunity Area.
In addition to The Lawn redevelopment, First Great Western will enhance their ticket office with additional counters and state-of the-art ticket machines.
Related topics
Related organisations