Czech train operator RegioJet reports half-year profit of 7.5 million CZK
Czech private "open-access" train operator RegioJet has reported half year profits of 7.5 million CZK and a 31.5% increase in passengers…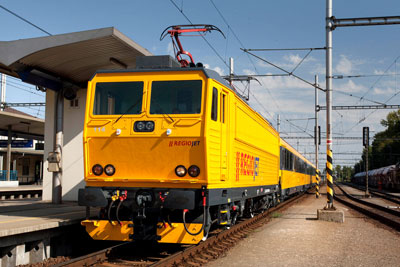 Czech private "open-access" train operator RegioJet has reported half year profits of 7.5 million CZK.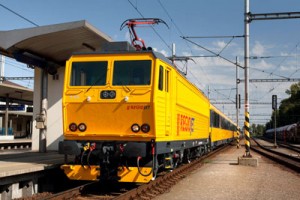 For the whole year 2015 the Company expects reaching profits of 30-50 million CZK.
RegioJet is a member of the leading Central European transportation group Student Agency owned by Czech entrepreneur Radim Jančura. It operates long-haul intercity trains in the Czech Republic and Slovakia connecting Prague with major regional centres e.g. Pardubice, Olomouc and Ostrava.
RegioJet trains also reported very strong annual growth in passenger statistics. For the first six months of the year, RegioJet trains carried 1.41 million passengers. This has meant massive annual growth of 31.5% when compared to the same statistics for the first half of 2014, when 1.07 million passengers used RegioJet trains for the first six months.
RegioJet long-haul trains connect the Czech capital Prague with the 3rd country's biggest city of Ostrava 10 times a day in each direction (20 services in total). Three train couples connect Prague and Ostrava region also with key destinations in Slovakia – Žilina, Košice and Martin.
High capacity trains means RegioJet can offer lower seat costs
"On the main Czech long distance train line Prague – Ostrava, we offer trains with the highest capacity reaching up to 600 seats in ten coaches train sets in the peak times. Thanks to that we can report lower seat-cost by 28% in comparison with our competitors," says Radim Jančura, the RegioJet owner.
RegioJet will offer more services within the Czech Republic from December 2015. Additional trains will connect Prague with Olomouc and the Zlin region. Thanks to the completion of the reconstruction works on the railroad in the Prague region, all RegioJet trains will be 5 minutes faster between Prague and Ostrava.
In a further extension of its services, RegioJet will launch on the Prague – Košice line (daily night service) and in Slovakia on the Bratislava – Košice long distance line (6 train couples instead of present 3-4).