UK Government commits to tackling overcrowding on trains
Rail Minister Claire Perry has confirmed the Government's commitment to tackling overcrowding on trains following the publication of the latest crowding statistics for 2014. The Department for Transport (DfT) has today (09 September) published crowding statistics for trains highlighting its efforts to increase capacity on the network. The figures reveal the extent of crowding on […]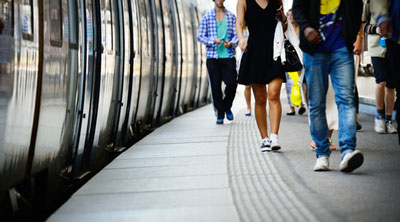 Rail Minister Claire Perry has confirmed the Government's commitment to tackling overcrowding on trains following the publication of the latest crowding statistics for 2014.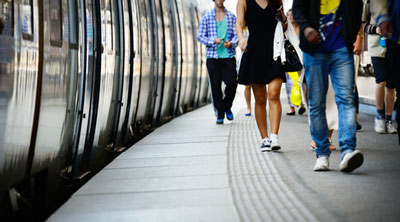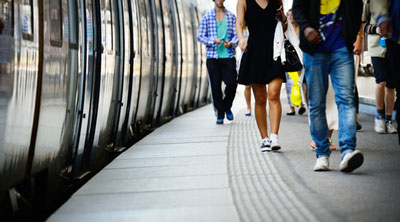 The Department for Transport (DfT) has today (09 September) published crowding statistics for trains highlighting its efforts to increase capacity on the network. The figures reveal the extent of crowding on trains in England and Wales in 2014 and list the top 10 most crowded trains during autumn.
Rail Minister Claire Perry said: "We have seen record-breaking numbers use the railways in the past year, with 1.7 billion journeys completed in 2014, more than double the number recorded a decade ago.
"To meet this unprecedented demand we are investing £38 billion in the railways for the 5 years until 2019, underpinned by flagship schemes like the Intercity Express and Thameslink programmes to provide more space and more seats on trains.
"I know how frustrated customers are with overcrowding, and I expect the rail industry, including operators, to continue to develop innovative proposals to meet the capacity challenge head on."
More than 1.7 billion rail journeys completed in 2014 – double recorded a decade ago
The Department for Transport highlights its progress alongside the rail industry over the last 12 months in addressing capacity issues. Projects include the Intercity Express Programme (IEP) delivering new, larger trains on the Great Western Line from 2017 and East Coast Mainline from 2018. The programme is expected to improve capacity and add 40 percent more seats in the morning peak to Paddington and by 28 percent into Kings Cross.
The Thameslink Programme, scheduled for passenger service in spring 2016, will add 30,000 more seats between Blackfriars to St Pancras International, while passengers departing from Bedford to London will benefit from 2,500 more seats in the morning peak.
New rolling stock orders 29 long-distance trains to serve the south west from 2018 and 68 new carriages on c2c services between London and Essex from 2019.
According to the DfT, Other recent improvements for busy commuter routes include:
First Great Western completing its conversion of first class carriages on High Speed Trains in July, to create 3,000 more standard class seats a day across the network and nearly 16% more standard class seats on services into London in the morning peak
the government confirming that on the Northern network, the removal of the outdated and unpopular Pacers will be complete by the end of 2019, with at least 120 brand-new carriages introduced on the franchise — by 2020, the new Northern and TransPennine Express franchises will deliver an increase in peak capacity into the major northern cities by more than a third
South West Trains currently adding 108 extra refurbished carriages to its network — the roll-out will deliver capacity for an extra 23,000 peak-time travellers every day
London Midland welcoming a £62 million DfT-funded fleet of new electric trains into service from October 2014 — 2 months earlier than planned, providing extra carriages on some of the busiest morning and evening services to and from London Euston
Rail passenger numbers and crowding on weekdays in major cities in England and Wales: 2014 publication can be viewed here.