Network Rail invests £14m in Carlisle station
Network Rail is to spend £14.7m on the refurbishment of Carlisle station. Delivered as part of Network Rail's Railway Upgrade Plan, the money will be used to replace the roof of Carlisle station and to rebuild all eight platforms. The roof of Carlisle station dates back to 1847, thus Network Rail's investment will significantly extend […]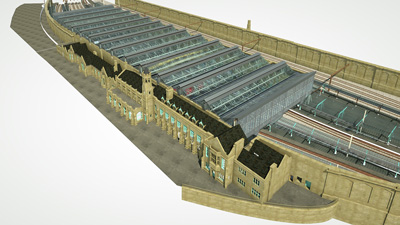 Network Rail is to spend £14.7m on the refurbishment of Carlisle station.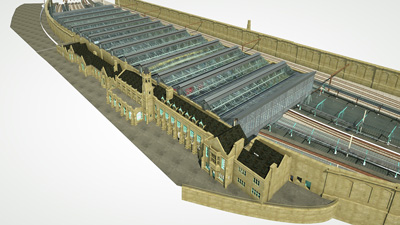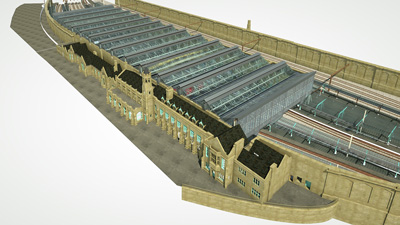 Delivered as part of Network Rail's Railway Upgrade Plan, the money will be used to replace the roof of Carlisle station and to rebuild all eight platforms.
The roof of Carlisle station dates back to 1847, thus Network Rail's investment will significantly extend the life of the station's roof, as well as reducing the cost of future maintenance. The new roof will be made from ETFE (ethene-co-tetrafluoroethene), the same material used on the roofs of Manchester Victoria Station and Birmingham New Street station, and will make the platform areas brighter and more pleasant.
The investment will improve station appearance and safety
The roof refurbishment will take up to 15 months to complete, with work starting on site on 30th November. A full scaffold 'crash-deck' will be installed whilst the roof is being replaced, and although this will reduce the amount of natural light entering Carlisle station, it will ensure that the works will be carried out safely. As a result, temporary lighting will be used throughout the work.
All the platforms at Carlisle station will be refurbished and made safer for passengers, with tactile paving marking their edges and new surfaces throughout. Work on the platforms will commence once the roof is finished and is due to be completed in February 2018.
John Stevenson, MP for Carlisle, said: "I am delighted that this investment is being made by Network Rail in our station. Carlisle railway station is an iconic building in the city and I am pleased that it will undergo a refurbishment which will not only upgrade the appearance of the inside of the station but make rail travel safer for passengers."
Refurbishment works to have minimum impact on passengers
Virgin Trains, which operates Carlisle station, has been consulted throughout the planning procedure to accommodate the work whilst ensuring minimum impact on passengers. Therefore, no train services will be affected and all areas of work will take place in safe protected areas.
Michael Byrne of Virgin Trains, who is the Carlisle station manager, said: "Virgin Trains are really pleased work will soon take place to transform the roof and platforms at Carlisle station. Working in partnership with Network Rail, we will do our best to ensure customers' journeys through the station are not affected, whilst the improvements are made. We can't wait to see the finished results and are sure that it will enhance our customers' experience."
Network Rail has worked in conjunction with Historic England, the local authority, to ensure that the refurbishment plan does not interfere with Carlisle station's listed building status.
Terry Strickland, area director for Network Rail, said: "Carlisle station is impressive and historic but its large roof is showing its age and is in need of significant repair. This investment, part of our Railway Upgrade Plan, will protect it for decades to come. Together with the improved platforms, the station's environment will be much more pleasant for passengers and provide them with a better start or end to their journeys."
The roof upgrade will cost a total of £9.5m, with the platform work costing £5.2m.
For more information visit www.networkrail.co.uk.