Westlake appointed new chief financial officer at Network Rail
Network Rail has announced the appointment of Jeremy Westlake as its new chief financial officer. Jeremy Westlake has been appointed chief financial officer at Network Rail. He will take up his role on 15 February 2016. According to Network rail, Westlake has a wealth of experience in senior leadership roles across the transport, engineering and […]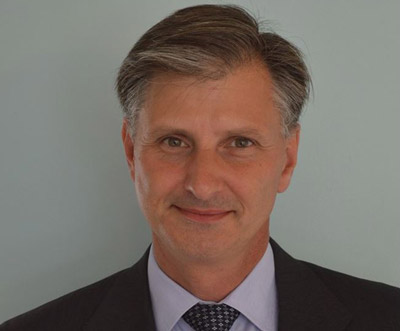 Network Rail has announced the appointment of Jeremy Westlake as its new chief financial officer.
Jeremy Westlake has been appointed chief financial officer at Network Rail. He will take up his role on 15 February 2016.
According to Network rail, Westlake has a wealth of experience in senior leadership roles across the transport, engineering and manufacturing sectors both in the UK and overseas, most recently as senior vice president of finance at Alstom Transport in France. He replaces Patrick Butcher, who leaves Network Rail in March to take up the role of chief finance officer at Go-Ahead Group.
Jeremy will lead Network Rail's finance function, which includes group finance, treasury, internal audit and risk, planning and regulation, and long-term planning and funding. A member of the company's executive committee, he will report to chief executive Mark Carne and will sit on Network Rail's board as an executive director alongside the chief executive and the non-executive directors.
Mark Carne, Network Rail chief executive said: "As a taxpayer-funded organisation, we have a responsibility to deliver a railway that is not only safe and reliable but also efficient. Our chief financial officer has a vital role to play to make sure that Network Rail provides the best possible value to all our customers and that we have the plans and funding in place to deliver the railway Britain needs for the future.
"Jeremy brings with him significant leadership experience from the transport and engineering sectors, including a strong focus on driving continuous improvement, reducing costs and maximising efficiency. I would like to welcome him to Network Rail and know that he will continue Patrick's excellent work as we deliver a bigger, better railway for Britain."
Jeremy Westlake spent 14 years at Rolls-Royce in a range of senior finance and supply chain roles in the UK and the United States before moving to Alstom Transport, a €6bn railway systems business, in 2013. There, he led the company's finance division and helped deliver global growth through acquisitions and new business. He started his career as an accountant based in London and Paris, before taking on finance roles in the international manufacturing sector based in France, Italy and Turkey.